By now, pretty much everyone who does a little grappling has heard of Mikey Musumeci. He is a young jiu-jitsu phenom out of New Jersey. Prior to dabbling in no-gi grappling, Mikey was a champion competitor in gi jiu-jitsu.
What probably shot him into prominence was his first grappling match in One FC against the famous Masakasu Imanari, the inventor of the Imanari roll. Not only did Mikey Musumeci win, but he also dominated. Imanari was playing defense for most of the match.
But that's not the reason Mikey Musumeci is being talked about again in the grappling world. It's actually because he completely shattered his opponent's leg in his latest match. In his first title defense in One FC, Musumeci faced off against Bayanduuren Gantumur, who was a late replacement for Sayan Khertek. Both of these grapplers are championship Sambo fighters. If you remember a while ago, Musumeci stated that he wanted to go against a Sambo fighter to figure out which grappling style is better. Well, he got his wish.
In the fight, Musumeci attacked the Mongolian fighter's leg for most of the 10 minutes. And although it looked like Bayanduuren Gantumu took serious damage and was in serious pain, he refused to tap. The result match went to the judges, awarding Musumeci a win by decision.
Here is a highlight reel of the match. And the commentator is right, legs aren't supposed to bend that way.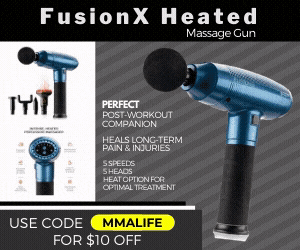 And even though the leg looked really bad in the match, the assessment of the total damage sustained to the leg was much worse. Along with the ankle being broken, Gantumur completely tore his MCL, LCL, ACL, and meniscus. The only ligament in the knee that wasn't completely torn off was the PCL.