It took just five seconds for Jorge Masvidal to put Ben Askren's lights out at UFC 239 and become an overnight sensation in the organisation.
Meanwhile, long-standing star in the sport Nate Diaz handled business in comfortable fashion on his return last August as he rallied to a three-round unanimous decision success in his first outing for three years.
After highly impressive recent victories, both men are on a collision course to the world-famous Madison Square Garden in New York City, as the two prepare to do battle in the headline act of UFC 244.
The eyes of the MMA world will be fixed firmly on the Big Apple towards the end of the year as Nate Diaz vs Jorge Masvidal will take place on November 2 in what is set to be a huge main event.
Both fighters are very popular among UFC fans, and the duo will be having a highly awaited showdown in order to be crowned the 'baddest mother f*****' in the game, while an actual $50,000 custom 'BMF' belt has been created for the bout as well.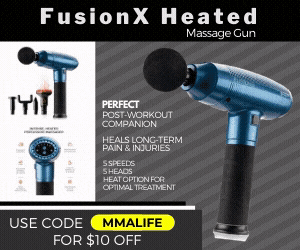 It proves how much of a draw the younger Diaz brother still is at this point in his long-running professional career that he can headline in a non-world-title fight and still attract a giant audience for the event.
Of course, Masvidal's growing reputation will be a great help, after eye-catching back-to-back triumphs for the Florida-native.
The now 34-year-old went into a high-profile clash with England's growing star Darren Till back in March on the back of successive defeats at the hands of Demian Maia and Stephen 'Wonderboy' Thompson, respectively.
But the Miami man stunned the crowd at London's O2 Arena in the English capital with a vicious second-round knockout, handing the home Merseysider a shocking upset in front of home supporters. He followed it up with that remarkable flying-knee knockout of Askren four months later, securing the fastest ever stoppage in the UFC's history.
Stockton's popular Diaz had long been tipped to finally make his return to the octagon ever since his last loss to Conor McGregor back in August 2016. The American had stunned the Irishman in their first encounter five months prior to that with a rear-naked choke in the second round of their meeting.
The two men's rematch was one of the most anticipated bouts in UFC history and one of the best in recent years as well, as Diaz was narrowly outpointed by his rival 'the Notorious'.
A trilogy clash has been mooted for some time now and could well happen down the line, but first Diaz has his eyes on victory over Masvidal in what will be one of the highest-profile showdowns of the year so far.
While there's typically a lot of bad blood or a heated build-up between fighters these days, this clash between Diaz and Masvidal needs no further fuel as two of the baddest athletes in the sport prepare to lock horns.