1. Conor McGregor's Birth and Early Life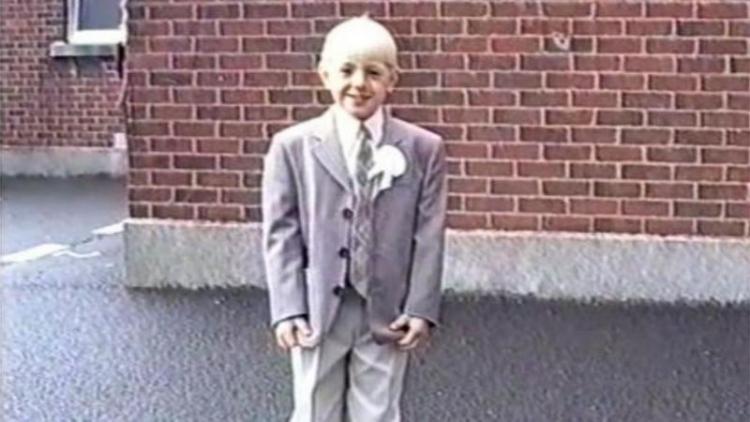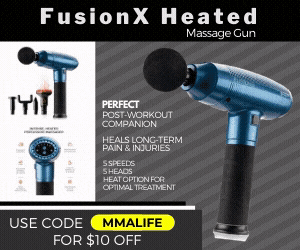 Conor McGregor was born in Dublin, Ireland on July 14, 1988. An athletic child, he played soccer in school and also became a proficient boxer. After graduating, he worked odd jobs trying to figure his life out and eventually began down the path to becoming a mix martial arts fighter.
2. Entry into the sport of MMA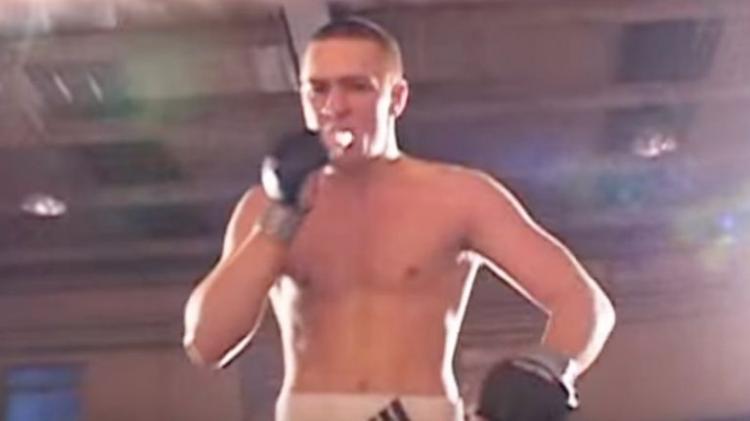 McGregor's entry point to MMA came after his family moved to Lucan. While there, he met Tom Egan – a fighter with whom he would begin his UFC training. He would make his amateur debut just a year later with the Irish Ring of Truth promotion, winning his very first official MMA bout by a TKO. While his beginnings were humble, he'd soon be on the way to much greater things.
4. Meeting John Cavanagh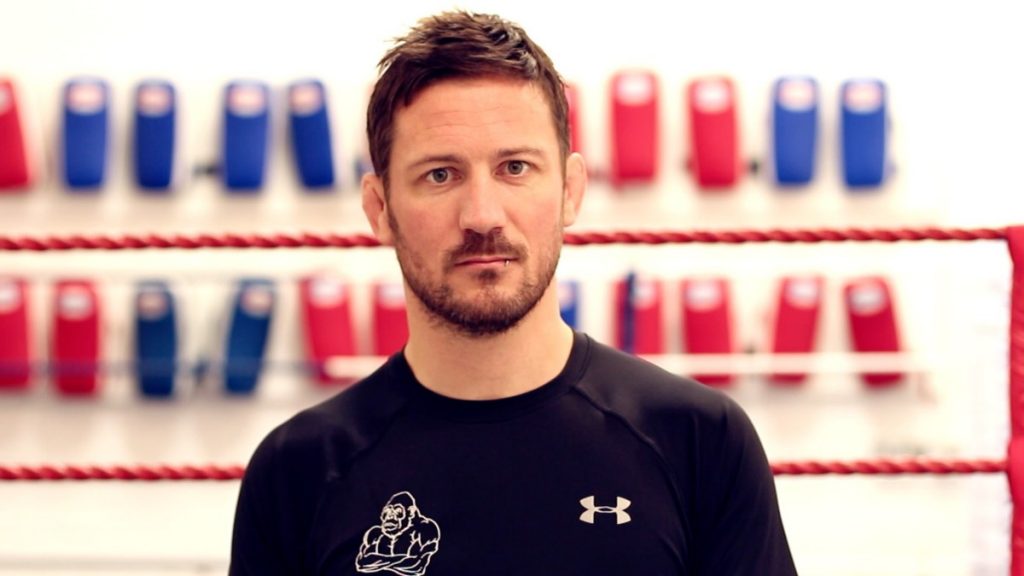 Meeting John Cavanaugh was one of the turning points in McGregor's life. After joining the Irish Cage of Truth promotion, he'd begin training under Cavanuagh at Straight Blast Gym. It was under Cavanaugh's coaching that McGregor not only had his first professional fight and win, but also his first loss. Though McGregor contemplated leaving the sport after that first loss, it would also be Cavanaugh who would (after encouragement from McGregor's mother) help to encourage McGregor to stay in the sport. Success was still some way away for the Irish fighter, but he did recommit to pursuing it.
4. Early jobs to get by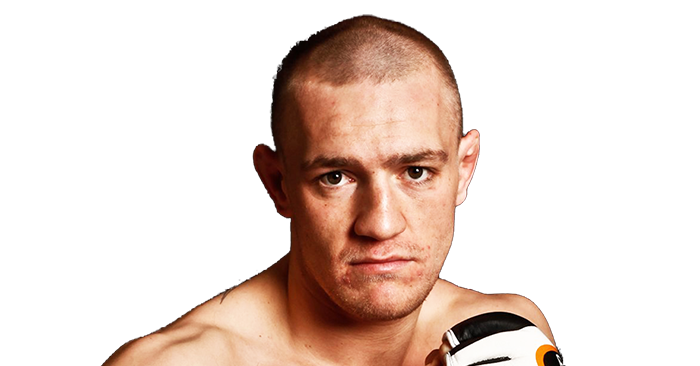 As you might imagine, McGregor could not live off the early winnings of his MMA career. As such, he had to pursue other jobs to get by. Though he wasn't a fan of the work, McGregor largely counted on his training as a plumber to pay the bills. Even though he had training, he still collected welfare benefits during his early career. McGregor focused as much on his fights as he could, though he was able to keep himself both fed and barely above the poverty line due to his work ethic. It was during this transitional time that he'd meet his girlfriend – and future mother of his child.
5. Meeting Dee Devlin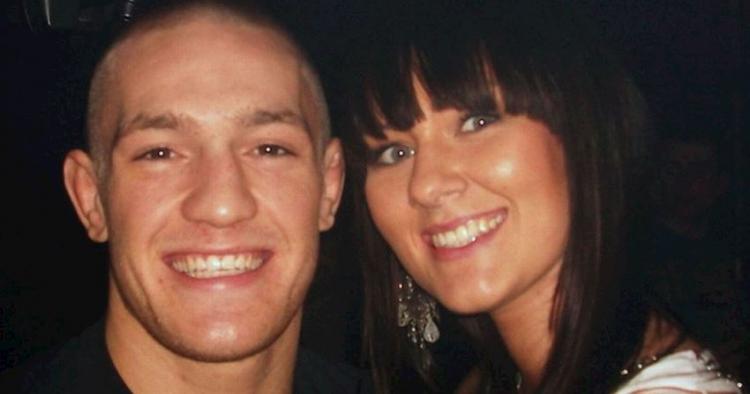 McGregor met Dee Devlin in a nightclub during his early career, hitting it off with her quite quickly. Devlin became a major fixture in McGregor's life, quitting her job as a secretary to travel with her boyfriend. From this point forward, she'd become a vital figure in McGregor's life, helping with everything from his training to meal preparation. She was especially important in his early days, providing a comforting and soothing figure for a fighter who was still largely looking to make his way in the industry.
6. Getting Into The UFC
McGregor's entrance to the UFC happened largely due to fan outcry during Dana White's visit to Trinity College. The fighter well-known regionally, which was enough to get him a meeting with the CEO of the organization, Lorenzo Fertitta. It relatively soon after the meeting that McGregor would be offered his first contract. While a significant upturn in his career prospects, McGregor would still find himself collecting welfare benefits up until the results of his first fight. Once signed, though, it became clear that he'd become very important to the future of both mixed martial arts and UFC in particular.
7. Early UFC Wins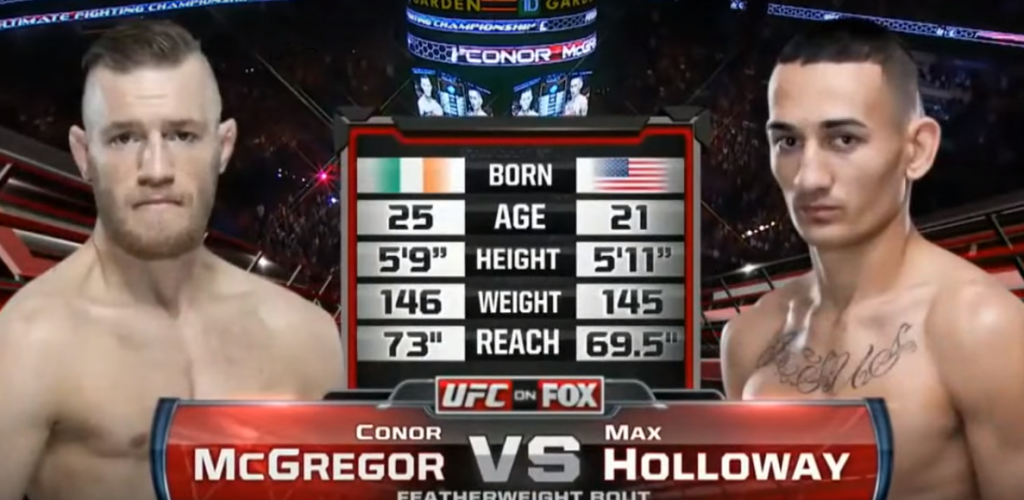 McGregor's early fights were fantastic examples of his skill. He beat Marcus Brimage in just over a minute in his first bout, and then Max Holloway by decision in the second. Unfortunately, an ACL tear would put McGregor out of action until 2014, at which point he'd defeat Diego Brandão in Dublin. Indeed, all of McGregor's victories proved that he was something very special. The fighter was certainly being groomed for a title shot in the near future, with an inevitable showdown on the way with the reigning UFC Featherweight champion looking like it was only a matter of time.
8. Beating Jose Aldo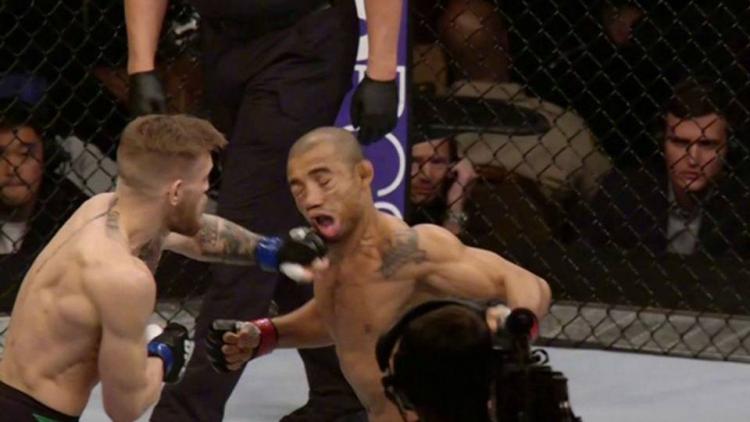 If there's a single fight that cemented McGregor as a UFC star, it was his featherweight title bout against Jose Aldo. The match itself was hyped as one of the most anticipated in mixed martial arts history, with several false starts and failed attempts to have the match previously. McGregor came in as an underdog and despite the relatively high standing of both men, the bout was quick – only thirteen seconds. A disastrous mistake by Aldo allowed McGregor to knock the man to the ground and become the UFC Featherweight Champion.
9. First Loss in the UFC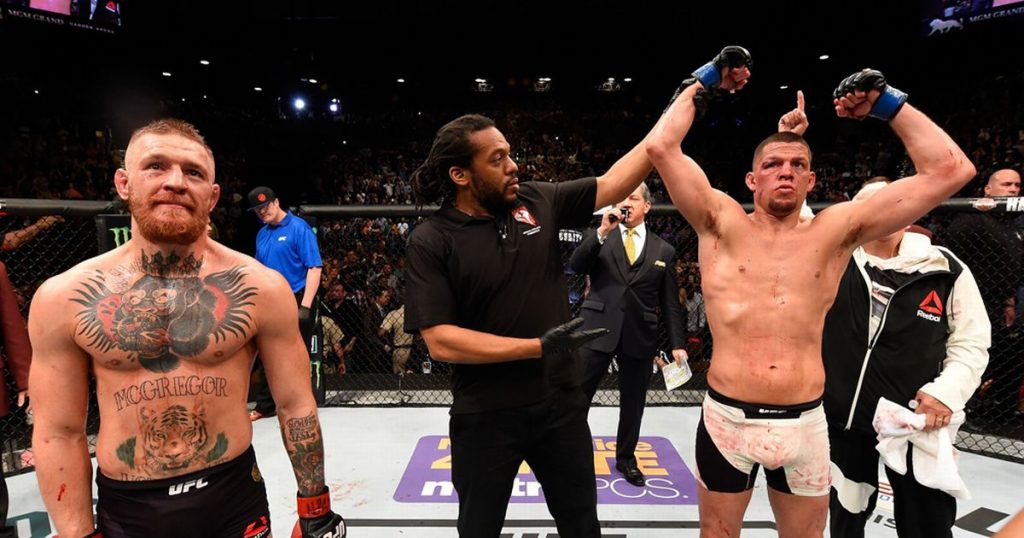 Not content with being the featherweight champion, McGregor decided on a new goal – becoming the first fighter in the UFC to hold championships in two weight classes. To do this, he'd have to make his way through a variety of new opponents. His opportunity finally came when he was able to fight Nate Diaz. Though initially considered as a lightweight match, McGregor agreed to fight at welterweight so as not to require Diaz to cut too much too quickly. McGregor might have been the favorite even at that weight, but he still went down to a rear naked choke. Remarkably humble in defeat, McGregor seemed unfazed by the end of his fifteen-win streak.
10. Becoming Champ-Champ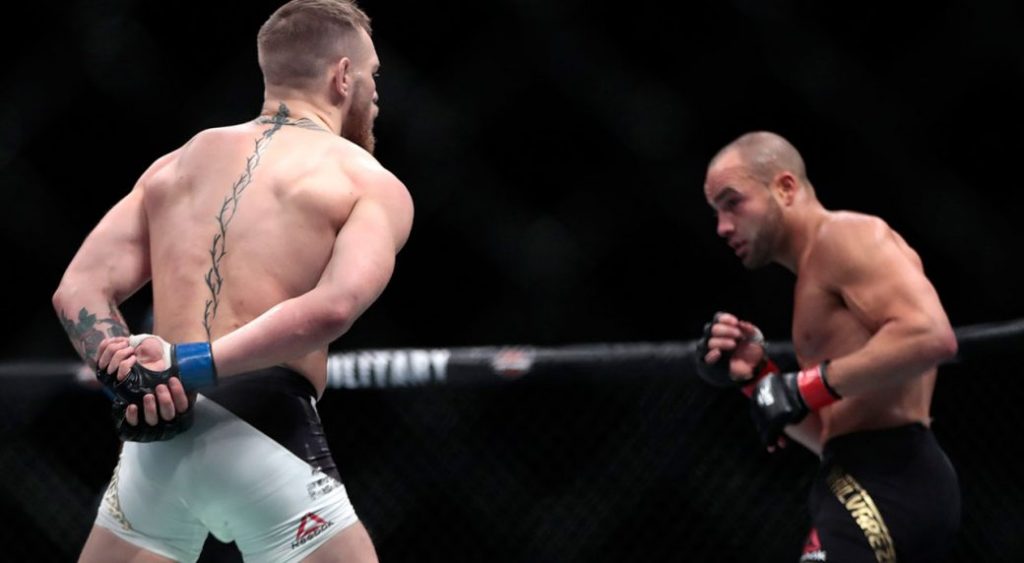 Despite his loss, his attitude did not change and his star power did not dim. McGregor still had his mind set on becoming lightweight champion. After defeating Diaz by decision at UFC 200, his next opponent would be Eddie Alvarez with the title on the line. At UFC 205, McGregor would manage to win the bout by a technical knockout in the second round, earning him a place in the history books as the first UFC champion to hold titles in two different weight classes at the same time. With this accomplished, McGregor finally took time off in anticipation of the birth of his first child. His return to combat, though, wouldn't be with UFC.
11. Payday Against Mayweather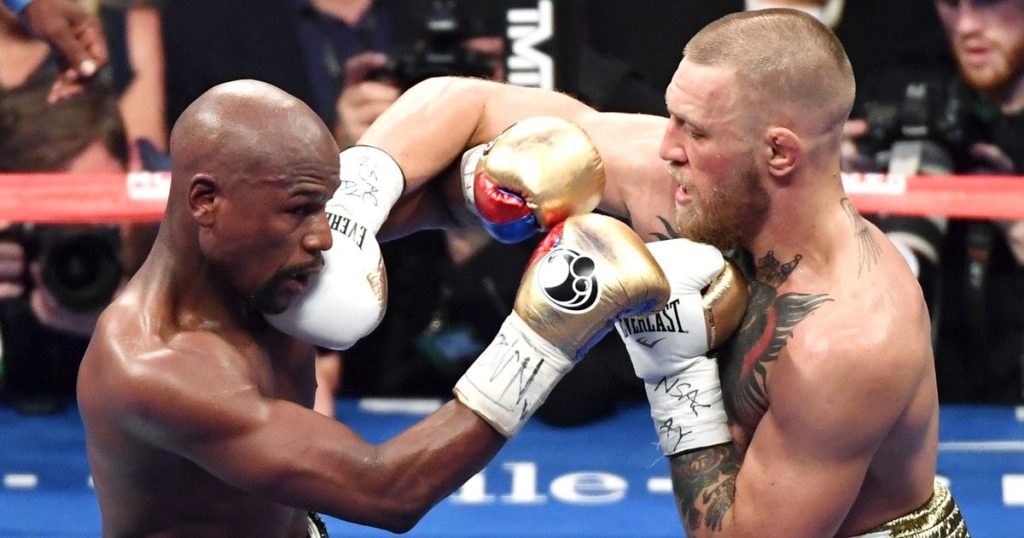 Given his success in the UFC, McGregor would have to look elsewhere for his next challenge. Floyd Mayweather, Jr. offered a fight that would not only substantially raise McGregor's profile in the world of sports, but that would also offer him the kind of payday that was virtually impossible to see in mixed martial arts. While the bout itself featured rules that were heavily tilted in favor of the boxer, both men walked away with what they desired – Mayweather's undefeated streak reached 50-0 and McGregor received a purse that most estimate as being well over one hundred million dollars.
12. The Bus Incident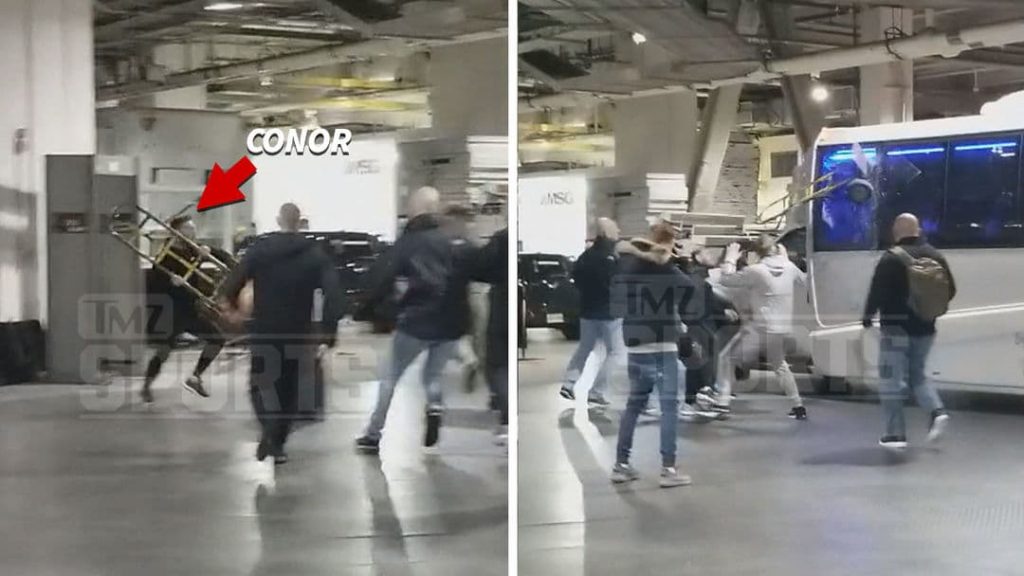 McGregor might have gotten his big payday, but that didn't mean he was done building up his brand. On April 5 of 2018, several members of McGregor's camp assaulted a bus full of fighters after a UFC Media Day. Despite being the best-known figure involved in the assault, McGregor faced relatively little discipline. While he was arrested and eventually fined, he faced no jail time and was allowed to compete with few consequences. In fact, some look at this incident as one of the primary reasons why he was so quickly able to challenge Khabib Nurmagomedov at UFC 229.
13. Return to UFC and Buildup to Khabib Fight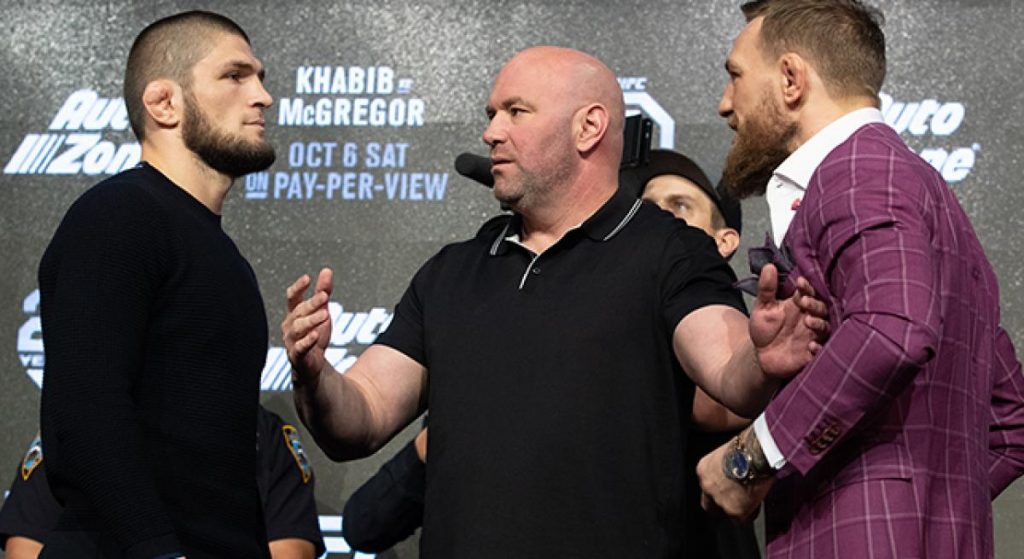 Bus incident aside, McGregor's return to the UFC was a much-heralded event. After all, he had never technically lost his title and Khabib was still an undefeated fighter. The two men seemed to be a solid match, with McGregor's out-of-ring exploits providing a substantial amount of interest in the bout. What many wondered, though, was how much training McGregor would need to do to get back into fighting shape and ultimately how he'd match up against his opponent. In the weeks leading up to the fight, many experts praised both fighters' abilities but noted that Khabib had solid advantages over the returning star.
14. Loss to Khabib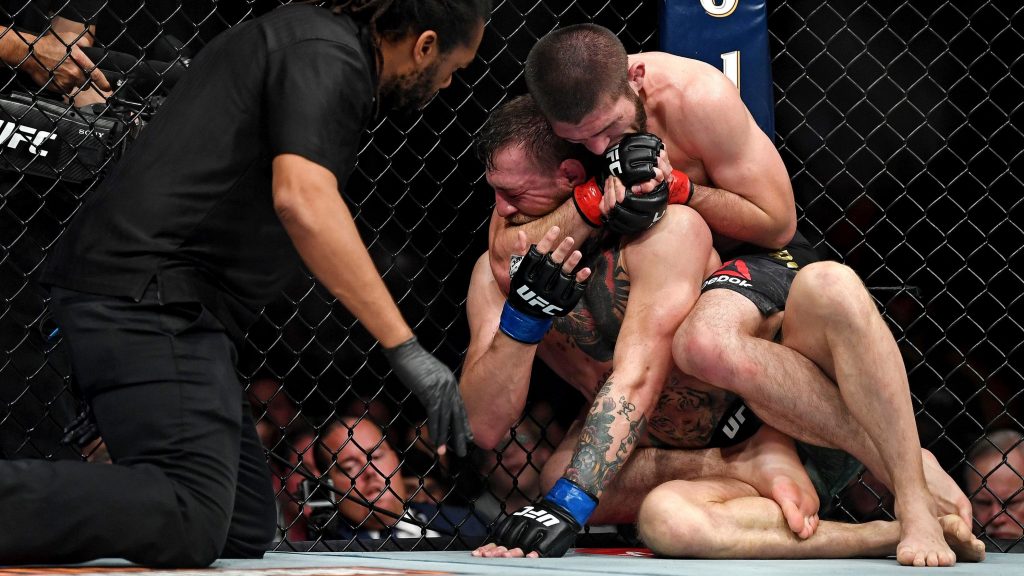 For all the hype surrounding the match, the actual fight went much as experts had expected. McGregor looked uncomfortable in the octagon and couldn't match Khabib in terms of sheer wrestling ability, nor was he able to quite keep up in terms of striking. Indeed, McGregor had what he considered one of the worst rounds of his career that night. Despite Khabib's win after a rear naked choke, the bout will always be overshadowed by the brawl between the two men's camps at the end of the fight.
15. Retirement from MMA and Rape Allegations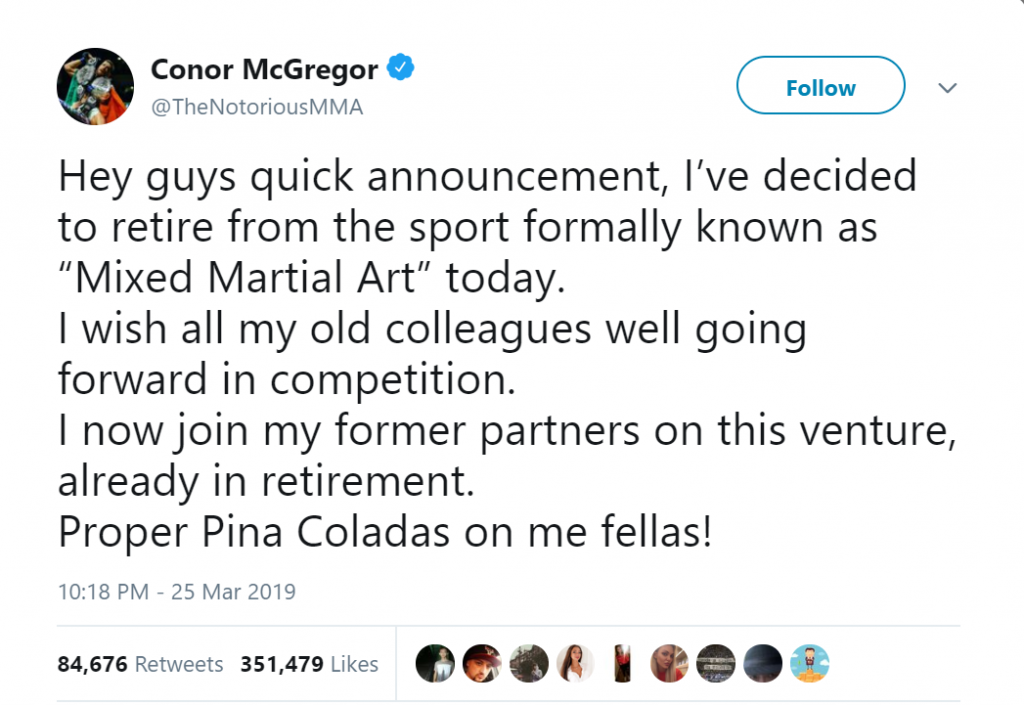 Unfortunately, the loss to Khabib was a strong signal that McGregor's career had met its natural end. After announcing his retirement on Twitter in late March 2019, the fighter's personal and legal troubles would once again come to the forefront. The star had been arrested on allegations of sexual assault in January of 2019, a fact that many see as part of the reason for his retirement. Many feel that his retirement will be short-lived and might be just another publicity stunt. Regardless of the reasons, McGregor continues to have a presence in the media and as one of the best-known MMA fighters of the last several years. Where he goes next – both in terms of his career and in terms of the his legal woes – is yet to be determined.
16. Return to UFC at Welterweight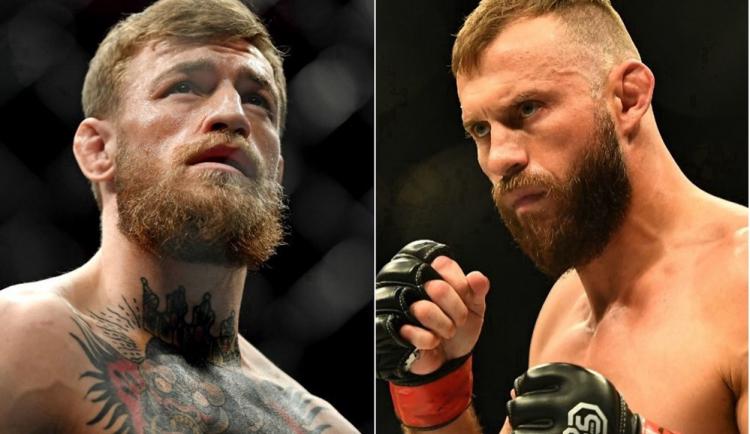 In the UFC's first PPV promotion of 2020, we saw the return of Conor McGregor—this time at the 170 weight class. He quickly dismantled the division's gatekeeper Donald Cerrone in an impressive 40 seconds. This mark's Conor's first fight since his convincing loss to Khabib. After this win, Conor has several options ahead of him—he can either wait for the Khabib/Ferguson winner, or continue his path in the 170 division. Things are getting interesting again with Conor and he seems more focused than ever. Only time will tell whether he will be a champion again or suffer another blow to his legacy.