Two names continue to dominate the headlines surrounding UFC of late, as fans
wait patiently for serious news of whether Khabib Nurmagomedov and Conor
McGregor will finally do battle again in the Octagon.
In the build up to their thrilling UFC 229 fight, McGregor was very personal with
his trash-talk and insults aimed at Khabib. In the end, the verbal abuse hurled by
the Irishman counted for nothing. He talked the talk in the pre-fight press
conference, although he couldn't walk the walk when trading blows in the fight
itself.
During his victory and while pinning his rival to the canvas, as Khabib laid into
McGregor with a series of punches to the head and body, the Russian was heard
taunting his opponent with the same words. "Let's talk now" he said repeatedly,
after landing each stinging blow.
After winning the fight with a neck crank that brought the submission of
McGregor, seconds later, the whole event descended into chaos. Scuffles broke out between the two teams after insults were traded. Khabib was provoked by McGregor's cornerman, McGregor punched Khabib's cousin, then Khabib's
cornermen attacked McGregor. While this post-fight chaos brought unwanted controversy to UFC, there's no doubt it also intensified a huge rivalry between Khabib and McGregor, making a rematch one of the most eagerly anticipated fights for MMA fans.
Fans & Bookies Eager for Rematch
Beyond all the continued trash-talk between both camps, it's hard to say exactly
when or even if a rematch will happen between Khabib and McGregor. However,
UFC president Dana White will undoubtedly have some say in whether the two
fighters meet again in the Octagon.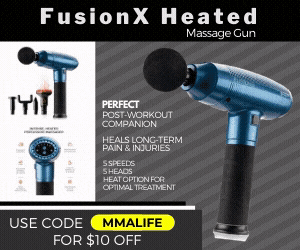 According to recent comments from White, current No2 ranked lightweight fighterTony Ferguson is best placed to be the next opponent Khabib will face. That said, White is also conscious of the huge appeal surrounding a potential rematch between Khabib and McGregor. Bookmakers are even taking bets on a potential
fight, and as of 12th September, odds at Betway have Khabib priced as 2/7
favorite to beat McGregor.
Nevertheless, they are also offering odds for a potential title fight between Khabib and Ferguson, with the Russian fighter priced as 4/9 favourite, as of 12th
September, should that bout happen instead. Meanwhile, White appears content tokeep options open at this stage.
"If Tony can't take the fight or doesn't want to fight, we would figure out what's
next", he explained. White also admits that "Conor would make a lot of sense" as
the next opponent for Khabib, admitting it's a rematch "the fans would want to
see" very soon in UFC.
Thoughts from Khabib & McGregor Camps
After his recent victory against Dustin Poirier at UFC 242 in Abu Dhabi, defending
and unifying the UFC Lightweight Championship at the same time, Khabib
remains unbeaten with a stellar 28-0 record. From those fights, 8 wins have come
by knockout, 10 by submission and 10 by decision.
Still apparently stinging from his defeat at UFC 229 back in October 2018, there
were no words of congratulations for his fellow fighter from McGregor. It's clear
that bad blood still remains between these two stars of the Octagon, after
McGregor's meteoric rise and fall in the sport, the Irish fighter has just one thing
on his mind. He was quick to point that out to Khabib via twitter.
Judging by the response to that tweet, which gained more than 50k retweets and
over 233k likes, fans are hoping that Khabib will have taken note. McGregor is
even willing to travel to Moscow for the opportunity to confront his Russian
opponent again. However, it doesn't seem like Khabib has any interest whatsoever
in a rematch with McGregor, any time soon. During an interview posted via the
official UFC YouTube channel, after UFC 242, Khabib smiled as he suggested that
his only thoughts for the future were "Coca-Cola with ice and some nice steaks,"
rather than planning his next fight.
There had been speculation that the loser of UFC 242 encounter between Khabib
and Poirier, could face McGregor in a comeback fight for the Irishman. Poirier
even tweeted that such a fight "makes a lot of sense" after his defeat against
Khabib. The response from McGregor, reported by Talksport, was insulting at best.
Will They Fight Soon?
There's no doubt that McGregor arguably remains the biggest name in UFC and
MMA, although whether he's in the right sort of fighting condition, remains to be
seen. A rematch against Khabib would generate huge interest and for sure, a big
purse for both fighters. While the Khabib camp claim that McGregor should earn
his way to an opportunity by first winning other fights, popular demand suggests it
may happen as soon as early 2020.