Francis Ngannou is reactionless and stands cold as he walks pasts his former teammate and head coach backstage at UFC 268
During a backstage shot of Francis Ngannou passing through, he is shown ignoring his former teammate, Ciryl Gane. and his Coach Fernand Lopez. Both Gane and his coach looked befuddled as no acknowledgment came from the huge Cameroonian Champion as their cold stares met. Both camps have given assurance that this fight is nothing personal. We can only wait and see if this statement holds true as the fight draws near.
You can watch the short clip of their encounter below:
Francis Ngannou (16 – 3 -0) is the current UFC Heavyweight Champion, earning the belt by knockout in the second round against Stipe Miocic during UFC 260 last March. Francis is known for his tremendous power, finishing 12 out of his 16 wins by knockout, and 4 by submissions. He has yet to leave any match to the judge's scorecard so far.
Ciryl Gane (10 – 0 – 0) is an undefeated MMA fighter, and is the current Interming UFC Heavyweight Champion, knocking out Derrick Lewis during UFC 265 to keep his perfect record still intact. He hails from a Muay Thai background and is the former training partner of the heavyweight champion, Francis Ngannou.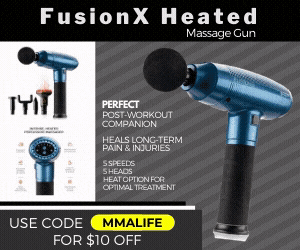 These behemoths are set to head the main event of UFC 270 in January at the Honda Center in Anaheim, California.