MMA fighter and kickboxer Joe schilling was recently placed in an awkward position at his family-run gym in Los Angeles. As gym operations were running normally like any other day, Schilling finds a man pleasuring himself with a sex toy in the showers. The video below will show what happens next.
Schilling explained the scenario in the video:
"A little context on the video you saw. I'm running my gym, this guy sneaks in. This bum sneaks in and starts taking a shower. There's a bum in the bathroom taking a shower. I get it, bums need showers too, although you're trespassing. So I'm waiting for him to come out. Water turns off. I'm knocking on the door, he won't answer the door. He starts screaming when i'm knocking on the door. He finally opens the door, and he's f**king himself in the a*s with a dildo. That's why I did what I did."
Joe schilling is a professional kick boxer and mixed martial artist who runs a gym in Los Angeles.
He has fought for organizations like Glory and Bellator. He has a 23-9 record in Kickboxing, with 13 wins by way of knockout.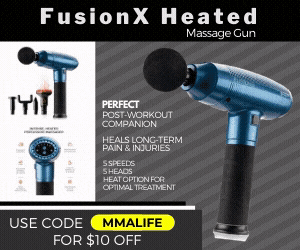 Here is a short breakdown of his Kickboxing achievements:
GLORY
-2013 GLORY Middleweight World Championship Tournament Champion
-2014 GLORY Middleweight Last Man Standing Tournament Runner-up
Muay Thai Association of America
-MTAA United States Super Middleweight Championship
World Boxing Council Muaythai
-WBC Muaythai World Super Middleweight Championship
-WBC Muaythai United States Light Heavyweight (-79.379 kg/175 lb) Championship
-WBC Muaythai Interim World Light Heavyweight (-79.379 kg/175 lb) Championship