Saying that Justin Gaethje needs a bit of luck to beat Khabib Nurmagomedov isn't a slight on the American's talent, but rather rehashing an old truth about sport. Indeed, almost every victory in sport relies on the chips falling a team or individual's way. Of course, the better you prepare, the less need you need them to but if you're up against it from the off, you need a fair amount of good fortune to see you over the line.
Now, the Arizonan fighter is up against it when you examine the Khabib vs Gaethje betting odds and see the American priced at 15/8. That tells you without a shadow of a doubt that the smart money is on the dangerous Khabib and why wouldn't it be? The 31-year-old Russian is undefeated in his career, having not lost a bout in 28 fights. 
May 11, 2020
After all, he made light work of the notorious Conor McGregor after a submission in the fourth round during their fight in Las Vegas and many would consider Gaethje to be less of a threat to Kahbib than the Irishman was. But then perhaps those doubters haven't been watching Gaethje as closely as they could have been over the last few months.  
The way he tortured Tony Ferguson was a sight to behold and there's one thing a crowdless arena has taught us – Gaethje is a brutal fighter. The sound of his punches thudding on Ferguson's bloodied face will stay with MMA enthusiasts forever. Despite his dominance and ultimate superiority over Ferguson on the night, very few saw him winning that fight.
Just like he is now, Gaethje was once again the underdog coming into UFC 249 but he pulled out the best performance of his career to claim a shot at immortality against Khabib.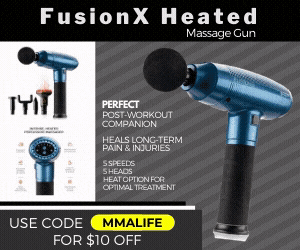 But is he the complete fighter? You would have to say probably not. He has tasted defeat twice, a feeling that Khabib is yet to experience. That isn't a point that should be overlooked, once a fighter has been beaten they do lose that air of invincibility and perhaps even a psychological edge. That will certainly be the case against a man like Khabib who seems convinced that he will go throughout the entirety of his career never having lost. 
Justin Gaethje landed 1️⃣4️⃣3️⃣ significant strikes against Tony Ferguson at over 70% accuracy 🎯

Power and precision with lethal results! 👊 pic.twitter.com/J1fq1HiR35

— UFC on BT Sport (@btsportufc) May 11, 2020
To come away as the winner, Gaethje will have to do what he does extremely well, which means executing calf kicks by the bucket load. The 31-year-old has previously said that he thinks he will only need to land eight calf kicks on Khabib to put him in a position where he can win the fight. That might just be a smokescreen, though, and Khabib will know it, but that doesn't mean that the Russian's preparation will be any easier. 
In reality, Khabib will have to prepare for every eventuality and every strategy that Gaethje might bring to the octagon. The more you look at this fight, the more you get the feeling that this could be Khabib's hardest one yet.