Anyone who thinks that premature retirement isn't an ongoing subplot in the professional world of MMA can't profess to call themselves a true fan. Time and time again we see fighters walk away from the octagon after a drawn-out interview post-fight, in which they emotionally bid the fighting world goodbye. 
Of course, you can also get the spur-of-the-moment retirement that Conor McGregor specializes in, where at any given time, a tweet could be sent declaring that he is finished with the sport. These types of retirements hardly make the back pages, given the lack of sincerity believed to be behind them. Indeed, before you know it, these fighters will be back in the octagon and the main event of a UFC fight. True to form, McGregor is in the lineup at UFC 257 in January where his online betting odds of 4/9 make him the favorite for yet another winning comeback. 
155 and they run. @augustmcgregor pic.twitter.com/1ZNYdUKgnB

— Conor McGregor (@TheNotoriousMMA) November 28, 2020
These are just a couple of examples of the different types of retirement announcements in MMA. But in Khabib Nurmagomedov's case, he seemed a bit more genuine after he promised his mother he would not fight again following his father's death. The 32-year-old's announcement came directly after he beat Justin Gaethje in Abu Dhabi, so it did have the hallmarks of a classic MMA retirement, but it seemed authentic all the same. Khabib is, after all, an extremely intense and driven individual, when he makes a decision of this magnitude, especially for the reason he has given, you're inclined to take it at face value.
But there has just been the faintest of whispers not even two months later that a $100 million purse could tempt him to reconsider his decision to give up MMA for good. Speaking in early December, Khabib said that it would be hard to turn down $100 million if he was offered to fight again and who can blame him given there's every chance he would win? The Russian's record reads 29-0 and few would dispute the fact that he is untouchable within the industry. Why not come back for a huge payday? If anybody has earned the right to renege on a retirement promise, Khabib has. 
Will #KhabibNurmagomedov fight #ConorMcgregor again? 🇷🇺🆚🇮🇪2️⃣❓ pic.twitter.com/jweNpkfi3d

— AS English (@English_AS) December 5, 2020
Naturally, it gets a bit complicated when you go into the reasons as to why he retired and the pledge to his mother, but grief can make a person act impulsively. Khabib's father raised him to be the world champion that he is today and, in many respects, it would be a travesty if his son didn't carry on cementing his legacy as the greatest ever MMA fighter.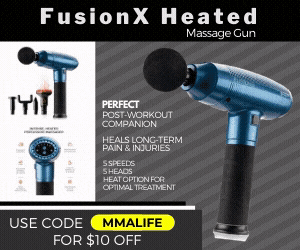 By all accounts, Khabib Nurmagomedov doesn't have a reputation for trying to raise his stock by making false announcements. If he wants to return to the octagon, it shouldn't be a big deal.