MMA has come along way. According to Jackpot City online casino, UFC and boxing are the two of the top sports for online bettors now year-round. Ten years ago, action for UFC was hard to come by outside of Vegas. And there is no doubt that Georges St. Pierre played a pivotal role in UFC becoming a household name.
Georges was the 2008 UFC welterweight champion of the world. In his prime he was regarded to be the biggest thing to come from Canada. The French-Canadian had to overcome several obstacles to become the top 170-pound fighter in MMA's history. Here is his inspiring story of how he rose to the top.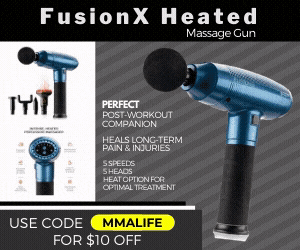 Humble Background
Born on May 19, 1981, in Saint-Isidore, Quebec, George St Pierre started his MMA career after having trouble with bullies at school. He started learning karate from his father and, after that, joined Kyokushin Karate class. Even though he had a challenging childhood at school and home, George St Pierre clarifies that those rough times are not what inspires him to do ultimate fighting, but he claims they helped shape his character.
At age 12, he had to choose between Karate and Ice Hockey, although he loved both. His parents wanted to keep him actively involved in sports to avoid bad company. However, because of financial constraints, he had to choose between the two because they couldn't afford both. George preferred karate because he felt his fate was in his hands, unlike Hockey, where success depends on the team.
After earning his second degree black belt karate, his karate teacher died, and he started branching out into other disciplines. At first, he was trained in Muay Thai but was later inspired by Ken Shamrock to become an MMA fighter. Before turning pro, George was struggling to make ends meet, working three jobs, studying, and training for his fights simultaneously.
Placing the right bets, GSP has followed through, overcoming the challenges to become one of the greatest MMA fighters ever.
Turning Pro
George was participating in amateur fights at the time when he started training in Jiu-Jitsu. He extraordinarily started his professional career by taking out Ivan Menjivar with a TKO in his Debut professional fight and went on to win five consecutive bouts before being called to the UFC.  
In his UFC debut, he came up against Karo "The Heat" Parisyan at UFC 46. Karo, a judo specialist, was regarded as one of the top talents in the division. GSP put in an impressive performance and was able to control most of the fight. His UFC career went on well with notable wins, but he hit the proverbial rookie wall when he came up against Matt Hughes at UFC 50. He lost the fight but used it as a motivation for the future.
He picked himself up and managed notable wins against Jason "Mayhem" Miller, Frank Tigg, and Sean Sherk in his next three fights. It proved difficult to stay on top as he lost the title to Matt Serra. The loss motivated him to get better, and had a moment of vindication when he came up against old rival Serra. GSP won the encounter to reclaim his title. After reclaiming his title, he began to dominate the welterweight division. GSP later retired in 2019 after an illustrious MMA career. 
GSP retires just as the UFC begins to hit mainstream appeal. And a fight between him and Khabib would break Vegas. But a las, they are now both retired. Both are indeed GOATs and it really is a shame that the two will probably never face off.