Those of us already familiar with the different MMA promotions and brands will have been following them for years. Some of us might have favorite fighters we love to watch while, for others, certain bouts leave a lasting memory for their heart-stopping action and ferocity.
Of course, presenting a definitive list of the best ever MMA contests is entirely subjective. We all have our favorites, but these are two amazing historic bouts that should be up there on any list and are ones to use to try and persuade people to get into the sport.
Don Frye vs Yoshihiro Takayama (2002)
Let's imagine you have a friend who loved playing all those classic fighting video games like Street Fighter, Final Fight, Tekken, Mortal Kombat. They were produced by Japanese developers and to be honest, most of the characters tended to be very stereotypical in appearance.
Well, the 2002 PRIDE FC fight between Don Frye and Yoshihiro Takayama is the one to show them, given it's just like something out of a video game. Don Frye could very well double for Mike Haggar from the Final Fight series, while Yoshihiro Takayama might be a bulkier version of Ken Masters.
This was a fascinating bout with little technical skill on display, focused on who could endure the most punishment, as Frye and Takayama paid little attention to defensive measures. Indeed, during one amazing spell in the opening moments, they grappled head to head and traded a non-stop barrage of punches to the face. This fight was six minutes of aggression, pure and simple, which has to be seen to be believed.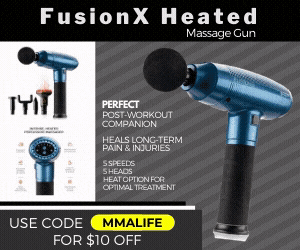 Robbie Lawler vs Rory MacDonald II (2015)
If your uninitiated friend has any doubts about the authenticity of MMA fights, there's one bout they must be shown that will quickly blow away any such thoughts. Given that Lawler and MacDonald had already fought almost two years earlier, with Lawler edging a split decision victory, the rematch at UFC 189 in 2015 was eagerly anticipated.
What transpired was one of the bloodiest MMA events of all time, showcasing the raw brutality and relentless determination that has made UFC betting so popular amongst fans. After the cautious opening round the fight burst into life in the second, as the duo began unloading their best shots on the other in a topsy-turvy contest that threatened to go either way and showcased the best of the sport, as well as highlighting why MMA betting is so popular amongst fans.
Faces covered in blood by the final round, MacDonald with a broken nose and Lawler's lip severely injured, neither was willing to quit. However, in the end, it was a Lawler who retained his title, ignoring the pain to unleash all his fury on the already shattered nose of MacDonald, who could ultimately take no more as the referee decided enough was enough.
Are these the greatest ever MMA fights?
While these two fights are a fantastic introduction to MMA for those who previously might not have been interested, there are plenty more to show your newly hooked friend. Tapology maintains a regularly updated list of the greatest MMA fights of all time, with rankings voted for by fans and followers from around the world.
Lawler vs MacDonald has topped this list for some time, showing that the most brutal fights often leave the longest lasting memories. However, the Frye vs Takayama fight is way down in 27th, which is quite surprising when considering the directness and ferocity of that bout. Nevertheless, it's all subjective and as mentioned right at the top, we all have our favorites.
Without any doubt, the two fights we've mentioned will provide an entertaining introduction to MMA fighting, and hopefully get your previously uninitiated friends keen to see more.