With many sporting events returning towards the end of this year, the Ultimate Fighting Championship (UFC) would not miss any chance to highlight the best MMA fighters in the world. After Stipe Miocic bested Daniel Cormier in a decisive victory a few days ago, another UFC classic match is coming up.
Table of Contents
While the venue is not confirmed yet, the UFC 252 is scheduled to happen on September 26, 2020. There are eight expected matches to look forward to this event. Middleweight, Light Heavyweight, Women's Strawweight, and Featherweight Divisions are some of the titles that are at stake in the UFC 253 event.
Hence, there is no time for the UFC community, fans, and bettors to rest as the UFC fight card is all set for this game. To give you a little spice up, here are the main events that you should not miss watching in the upcoming UFC 253.
Israel Adesanya V.S. Paulo Costa
The UFC 253 main card is wrestled via the Middleweight Division. Israel Adesanya and Paulo Costa will have to face during this match-up. Looking into their records, Israel Costa, tagged as "The Last Stylebender," has worked in the professional UFC stage for nine years. He is the current Middleweight title holder, who managed to tally 19 wins and no losses.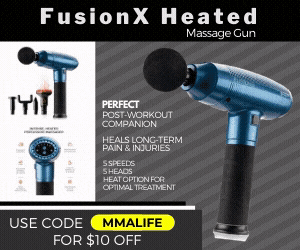 On the other hand, Paulo Costa will challenge him doing a stint for the same belt. Known as "The Eraser," Costa is a Brazilian native who has been in the UFC for eight years. In UFC 253, these two fighters will clash and prove who will be the greatest Middleweight fighter. Presently, Costa holds a record of 13 wins and no losses.
Dominic Reyes V.S. Jan Blachowicz
Before the main card, the co-main event will take place, which is starred by Dominic Reyes against Jan Blachowicz. These artists will joust, hoping to prove themselves in the Light Heavyweight Division. Nicknamed as "The Devastator," Reyes will defend his current Light Heavyweight title in the UFC 253 with his 12 wins and one loss.
Garnering the same belt in the Light Heavyweight Division, Jan Blachowicz is Reyes's rival in the UFC 253 co-main card. Blachowicz has been working as a professional MMA fighter for 13 years, with 26 wins and eight losses. A month from now, the UFC community will know who's the best Light Heavyweight fighter once this event settles.
Claudia Gadelha V.S. Yan Xiaonan
Not only will the UFC 253 feature tough male MMA artists, but we'll also expect women, dreamers. The Women's Strawweight is happening before the main and co-main cards will settle. Claudia Gadelhawo, who currently has 18 wins and four losses, will also defend her current Strawweight title.
Her opponent is Yan Xiaonan, who is a Chinese MMA fighter for 11 years.  Xiaonan is presently holding the same title as Gadelha, and the UFC 253 is the best venue for both these fighters to prove who is the best Strawweight champion. Currently, Yan Xiaonan holds a record of 12 wins and one loss.
Hakeem Dawodu V.S. Zubaira Tukhugov
Ranked 21st in today's Best Featherweight MMA Fighter in the World, Hakeem Dawodu is set to fight in the UFC 253 for the Featherweight Division. He will defend his title, as well as his current 11 wins and one loss MMA record. Dawodu is a Canadian UFC fighter who has been into professional MMA for six years.
Meanwhile, Zubaira Tukhugov is also a current Featherweight title holder who will wrestle against Dawodu in UFC 253. With a 10-year professional MMA experience, Tukhugov has already earned 19 wins and four losses. He is one of the MMA fighters that comes with freestyle fighting, which has an Orthodox stance.
Diego Sanchez V.S. Jake Matthews
For the Welterweight Division, Diego Sanchez is battling against Matthews in the UFC 253 event. Sanchez has been into professional MMA for 18 years, tallying 30 wins and 12 losses. Carrying a Southpaw stance, this American MMA fighter has been a titleholder for four weights and presently a Middleweight champion.
On the other hand, Jake Matthews will be Sanchez's rival for the Welterweight title. Matthews will defend his current Welterweight title to a more veteran player. He is an Australian MMA fighter who has been a pro-UFC fighter since 2012. Matthews currently holds an MMA record of 16 wins and four losses.
Takeaway
Every year, the UFC is full of surprising fights featuring the toughest MMA fighters in the world. Just a few days ago, we saw how Miocic devastated Cormier and how Pineda proved the fans wrong by ending Burns's winning streak in the UFC 252. With that, another UFC drama is anticipated to happen in the UFC 253, so make sure not to miss the matches listed above to see them taking a fight for their life.