Last week while in Boston, Democratic presidential nominee Tulsi Gabbard was able to get in the ring to work with current UFC Strawweight champion Weili Zhang.
So what's the story behind this? Well ,remember that Weili Zhang was denied a visa earlier on in the month when she wanted to go to the United States to visit some friends and fans. This was after her corner was denied entry for her fight in March 2019. 
Here is a video of her talking about her denied visa earlier this month:
So what happened next? In comes Tusli Gabbard.  It was revealed by Zhang that Tulsi Gabbard reached out to her to lend a helping hand in obtaining her visa to come to the United States this month. This must've worked because here they are working pads and doing some light sparring Boston last week.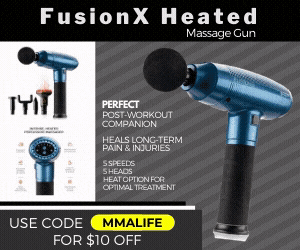 Tulsi doesn't look bad. She looks like she's done a little bit of training before. It doesn't surprise me as she does work out quite a bit.  Here is a video she posted the other month of her working out. You can see from the video below that her form is on point.