What really is combat sports without ring girls? They have been an integral part of watching men beat each other up. Seeing men beating each other up without an interlude of a hot woman telling us what round it is just doesn't seem right. We here have compiled a list of the hottest ring girls in combat sports—it includes boxing, MMA, and kickboxing. Have a look. Let us know if there is anyone we missed. We have also linked to their Instagram accounts so you can do…umm…research.
Note: We like to keep this list currently so we will be updating it a couple of times a year.
Samantha Kumiko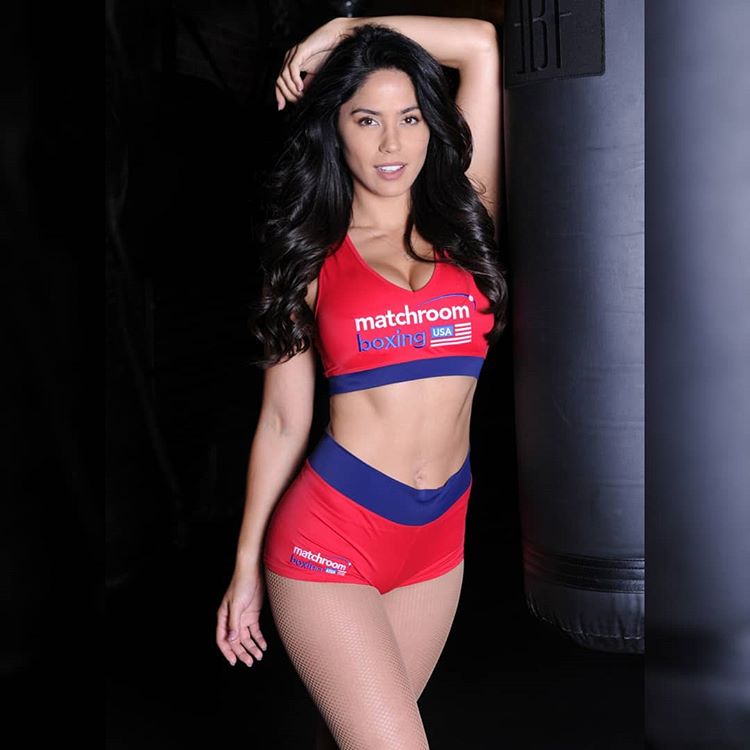 Kumiko is a stunning Corona Ring Girl who is often seen during Premier Boxing Champions fights. You may recognize her from Floyd Mayweather and Conor McGregor's "fight of the century" in 2017. In 2014, she entered the Tropic Beauty swimsuit contest. Kumiko also works as a nanny in her spare time. She recently went viral during the Wilder versus Fury facebook. Here's why below:
Dessie Mitcheson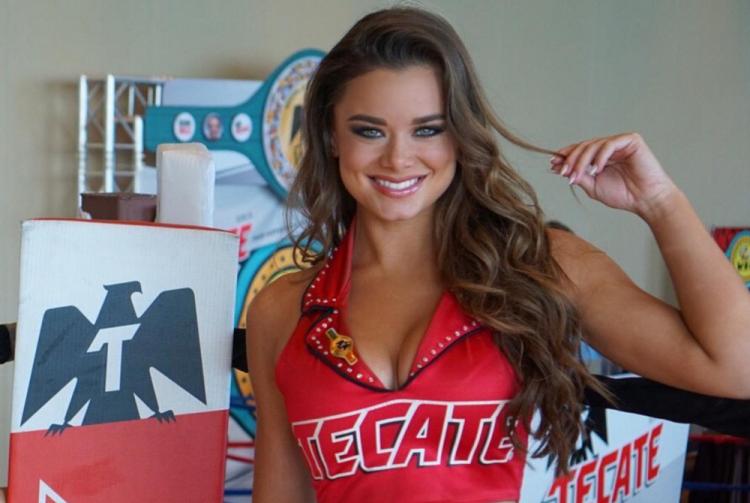 Mitcheson recently lost her job as a Tecate Ring Girl after posting a sexy video clip with fellow model Kayla Fitz. But she'll land on her feet. The Pennsylvanian model has won many titles, including the Face of Playboy Intimates and Miss Pennsylvania Intercontinental. She was voted Maxim's Hometown Hottie in 2013.
Rachel McDonough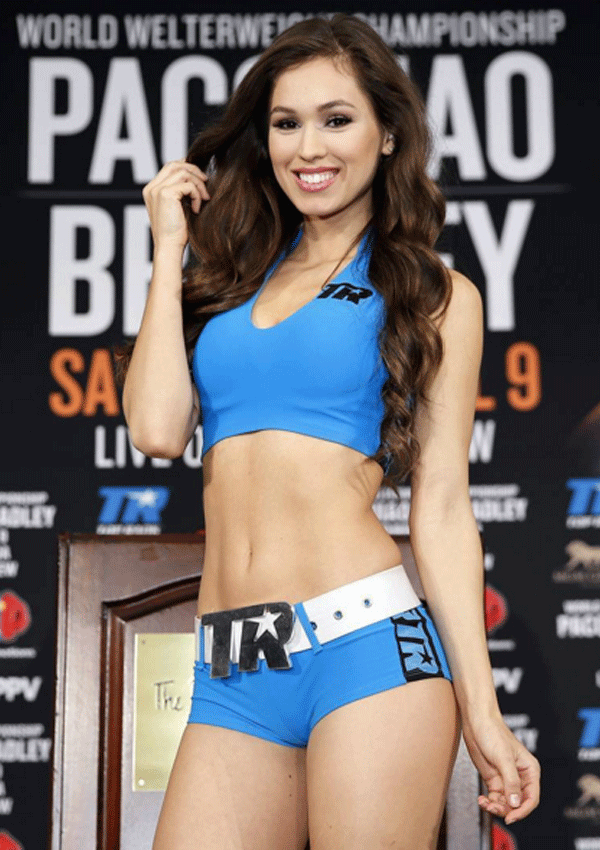 This former ballerina works as a TR Knockout Girl. She lights up the ring at major Top Rank clashes. McDonough, who is of Mexican and Irish descent, has also been a starting line model at SuperCross events.
Kyra Keli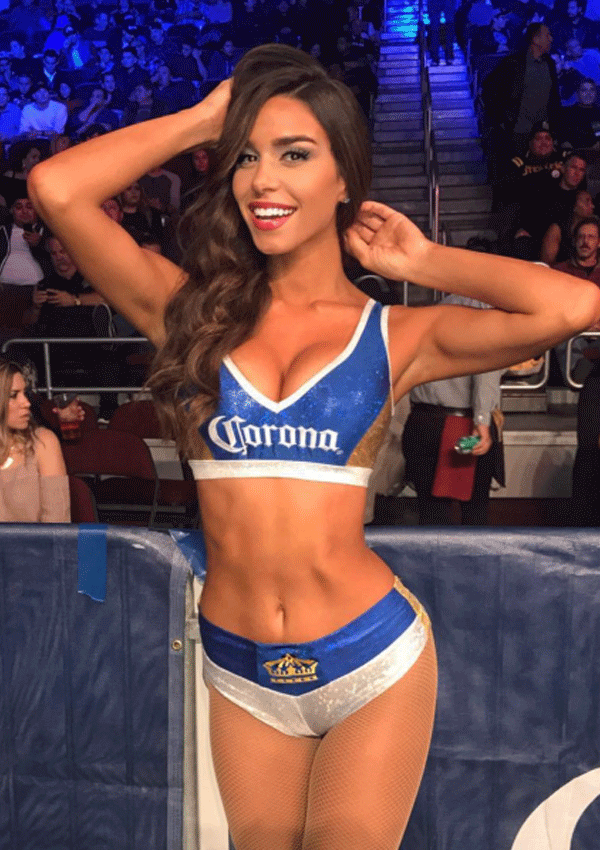 Keli caught the world's attention during the Mayweather/McGregor match in 2017. The gorgeous Corona Ring Girl works at fights presented by Premier Boxing Champions. Keli is also an actress. She recently appeared in the 2018 film "Kinky."
Tawny Jordan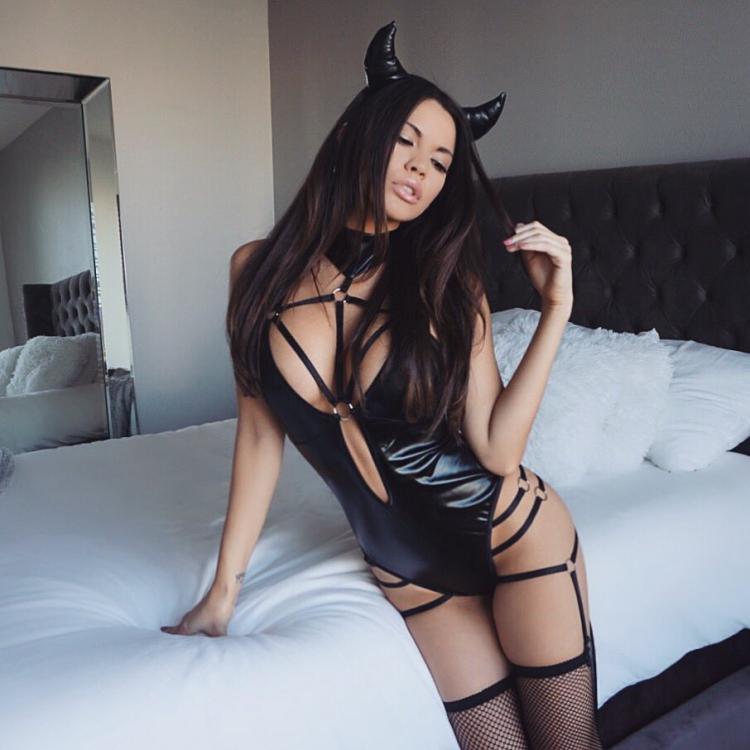 Jordan is a legend on the swimsuit circuit. She is the only person to win Las Vegas' two biggest bikini competitions in the same year. The Illinois-born brunette is a ring card girl for Corona. She has also starred in ads for a variety of major brands.
Arley Elizabeth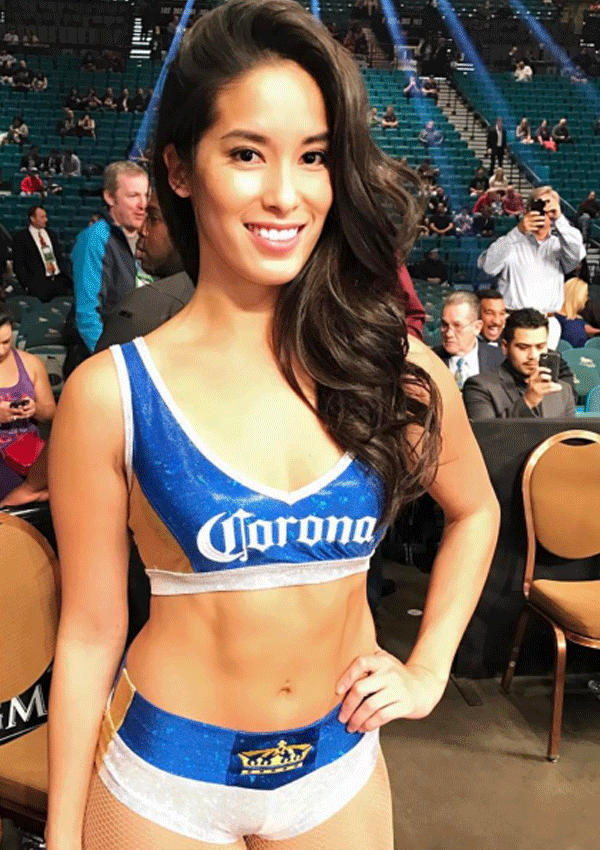 Arley was chosen as Corona Boxing's Ring Girl of the Month for August 2016. She memorably worked the ring during the fight between Andre Ward and Sergey Kovalev. Arley Elizabeth has Pacific Islander heritage.
Kiara Gomez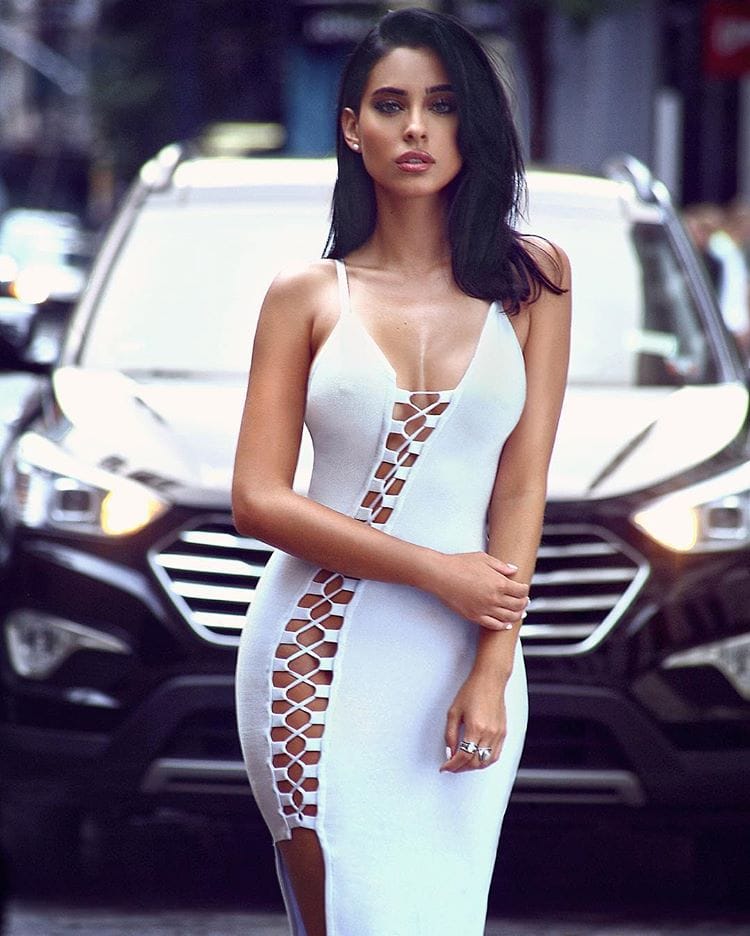 This Colombian beauty is known for her work as a Corona Ring Girl. She has been modeling since age 16. Gomez can be seen in the pages of publications like Women's Health and Body Magazine. She has acted in three movies.
CJ Gibson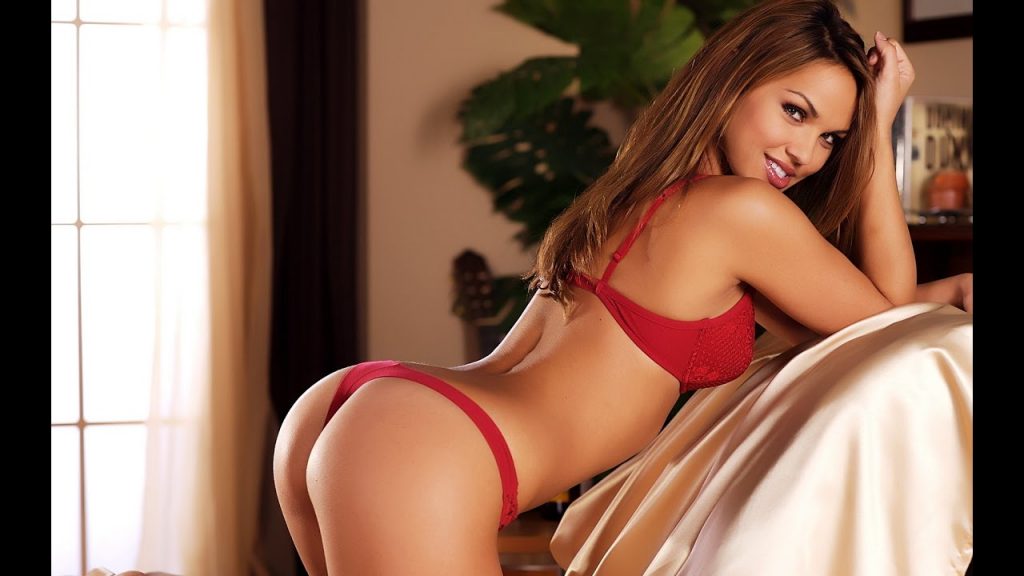 Gibson is a TR Knockouts Ring Girl who hails from Florida. She often dazzles the ring at Top Rank Boxing matches. She worked at the famous battle between Floyd Mayweather and Manny Pacquiao in 2015. Gibson is Filipino and Italian.
Alyssa Arce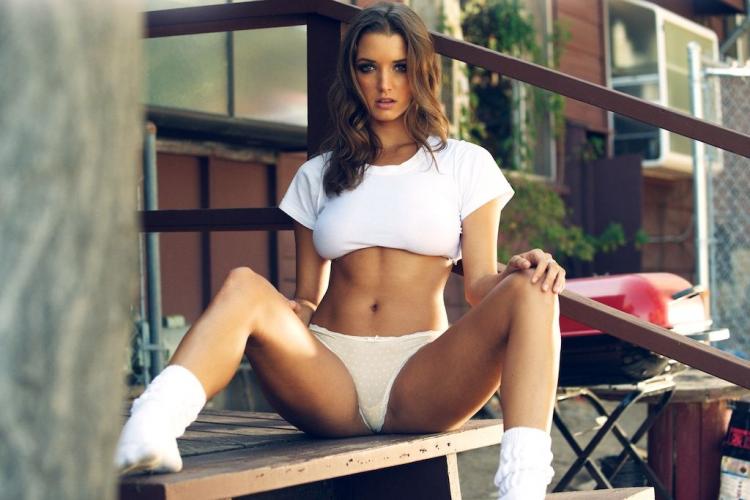 Arce is a tomboy/beauty queen hybrid. The former soccer player from Myrtle Beach, NC can be seen at GLORY Kickboxing events. She was chosen as Playboy's Miss July in 2013. Arce names Rico Verhoeven and Peter Aerts as her favorite fighters.
Isabella Cirnski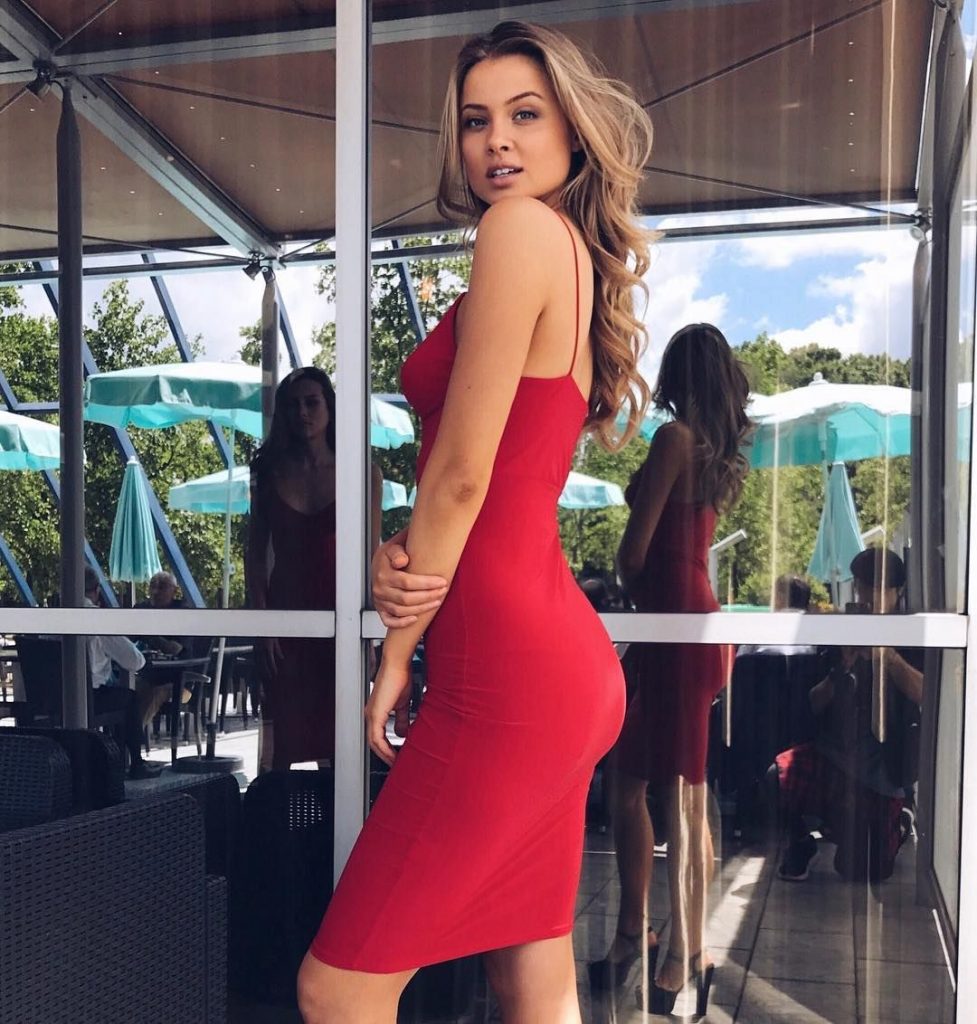 This London-based GLORY Ring Girl loves to travel. She has visited more than 20 countries. Cirnski grew up in Sweden, though she is Italian and Slovenian.
Stephanie Geldhof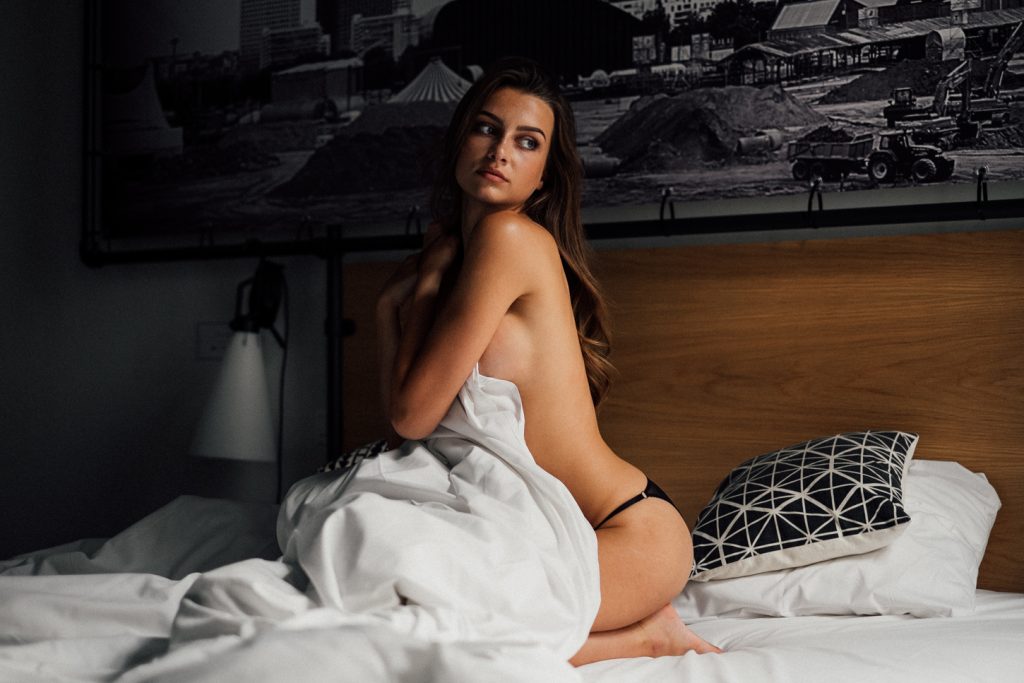 Geldhof likes a good competition. In 2016, she was the runner-up in the Miss Belgium contest. She was selected to represent her country at the Miss Universe Pageant. Geldhof works the ring at GLORY Kickboxing events.
Lindsey Harrod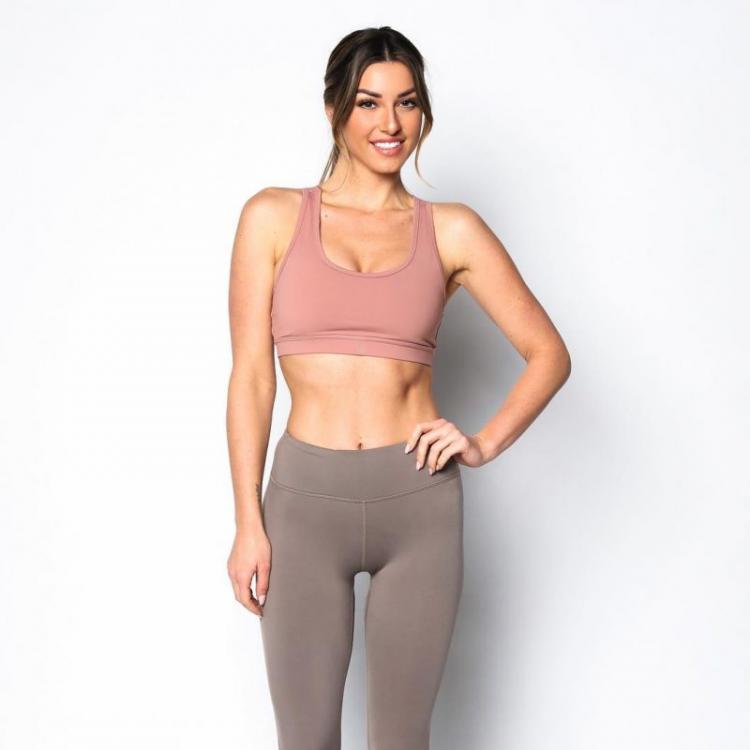 You'll spot the lovely Lindsey Harrod at Bellator MMA fights. A true Southern Cali girl, Harrod loves the Lakers and Kobe Bryant. She is passionate about fitness and nutrition. She has posted workout videos on YouTube for different brands.
DJ Siena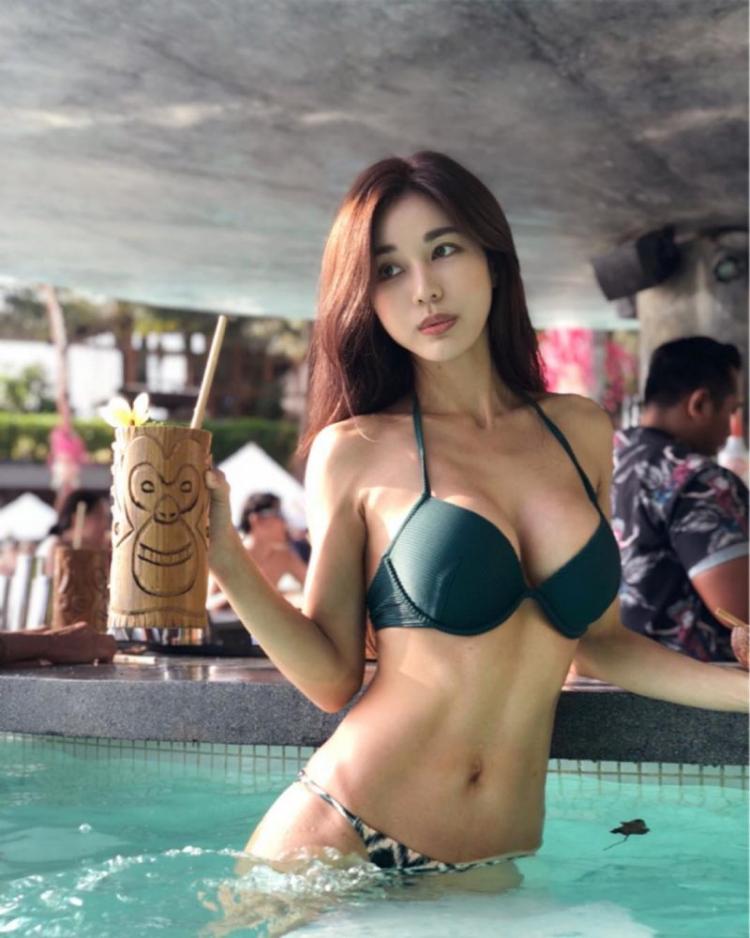 DJ Siena has been a ONE Championship Ring Girl since 2012. She comes from South Korea, where she achieved a degree in business administration. Siena won Best Motor Show Model of the Year in 2015. She also performs as an EDM DJ in popular nightclubs.
Jamillette Gaxiola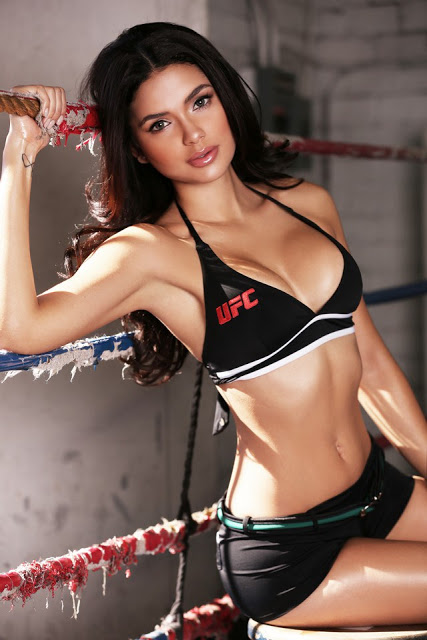 This stunning Cuban-Mexican beauty first debuted in season one of The Ultimate Fighter Latin America and UFC 180, which took place in Mexico City. She starred in beauty pageants at an early age and was crowned Miss Cuba at age 18. Gaxiola is also a talented actress that has appeared on The Shores.
Janira Kremets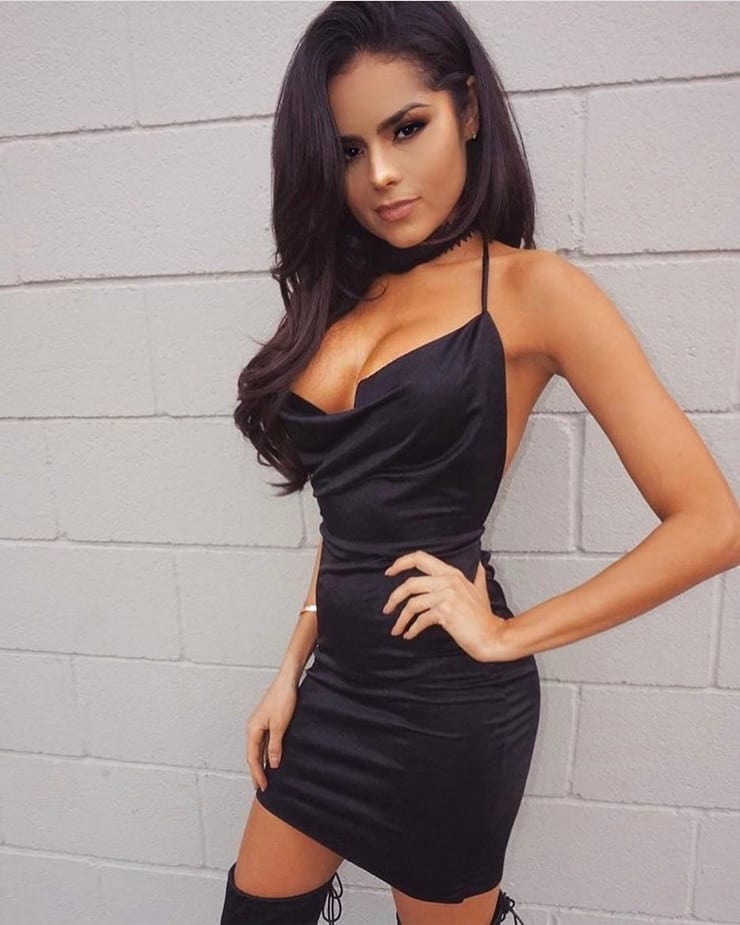 If you watch boxing, there is a 100 percent chance you have seen Janira. As one of the main Tecate girls, she is there for all the big fights during faceoffs and in the ring. As a matter of fact, she was a ring girl at the biggest boxing event of 2017, Mayweather versus McGregor.
Carly Baker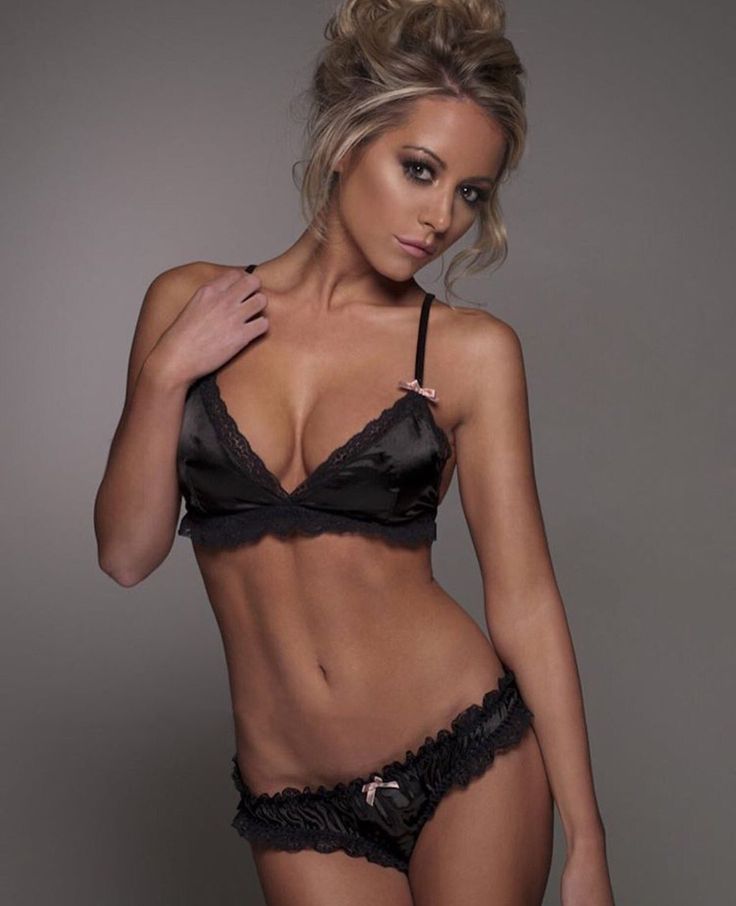 Carly Baker is from Wimbledon in south-west London, and she started her modeling career at the age of 14. She's made numerous television appearances and has even signed a few record deals. Baker dealt with the death of her professional cricket star boyfriend, Tom Maynard, in 2012.
Camila Liveiria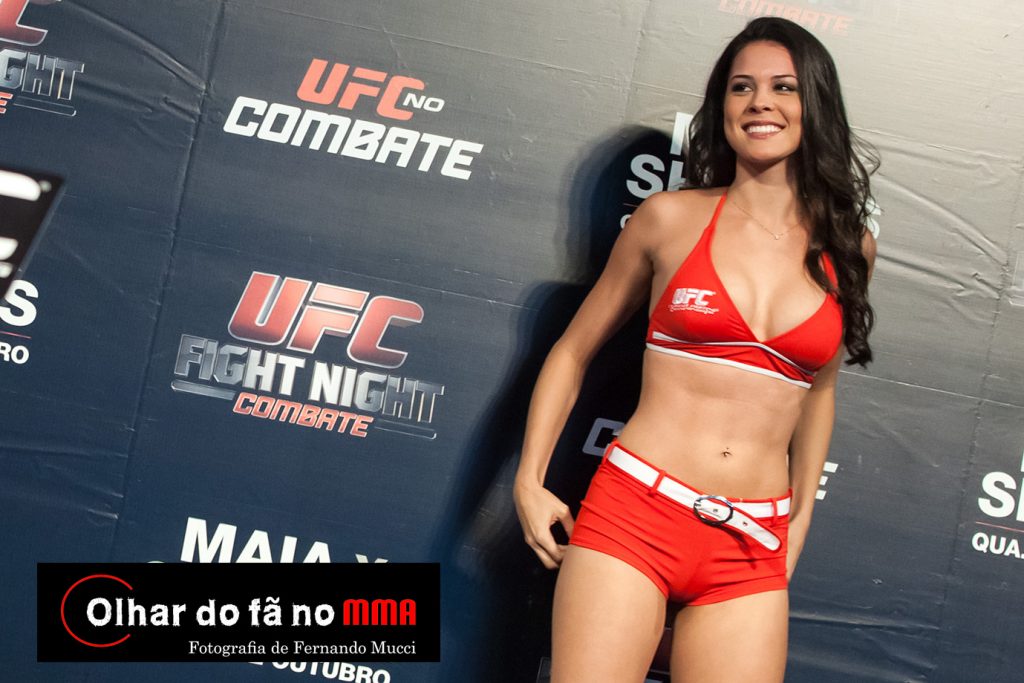 Camila's modeling career kicked off when she was just 16, but she joined the UFC back in 2013. Liveiria's first appearance was the famous UFC 162, where Anderson Silva lost his belt. As a native Brazilian, Liveiria said she just cried after that loss.
Kahili Blundell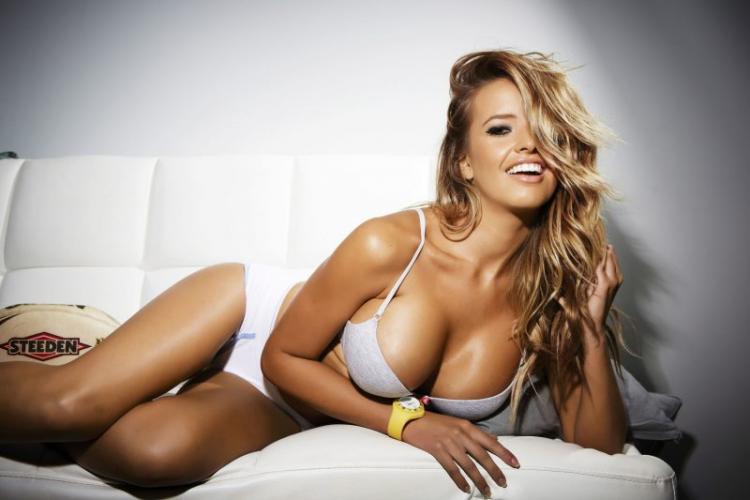 Blundell is an Aussie Octagon Girl and former Playboy model that focuses on nutrition and body wellness in her personal life. She's also been a bikini model for Maxim Australia and enjoys a rich career modeling on the side.
Chrissy Blair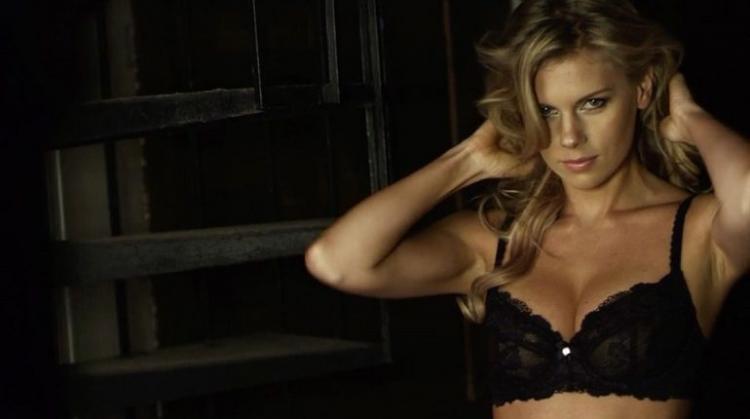 Chrissy Blair made her UFC debut in 2013 after working with Strikeforce. She's been a staple Octagon Girl since her first appearance, and many consider her to be the quintessential beach babe. Her beef with Lorenzo Fertitta in 2015 set the MMA world aflame after some Twitter direct messages were made public.
Vanessa Hanson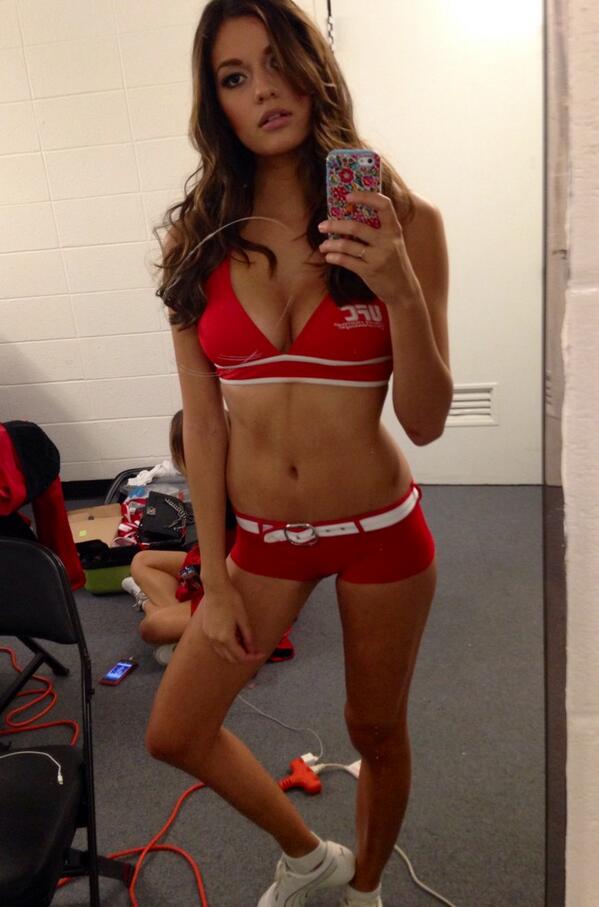 Vanessa Hanson's striking figure has been ringside since 2012. She loves outdoor activities, reading, yoga, cooking, and pretending to be a film critic. Some of her favorite foods include seafood, nachos, and ice cream and this girl is dedicated to fitness.
Lee Ji Na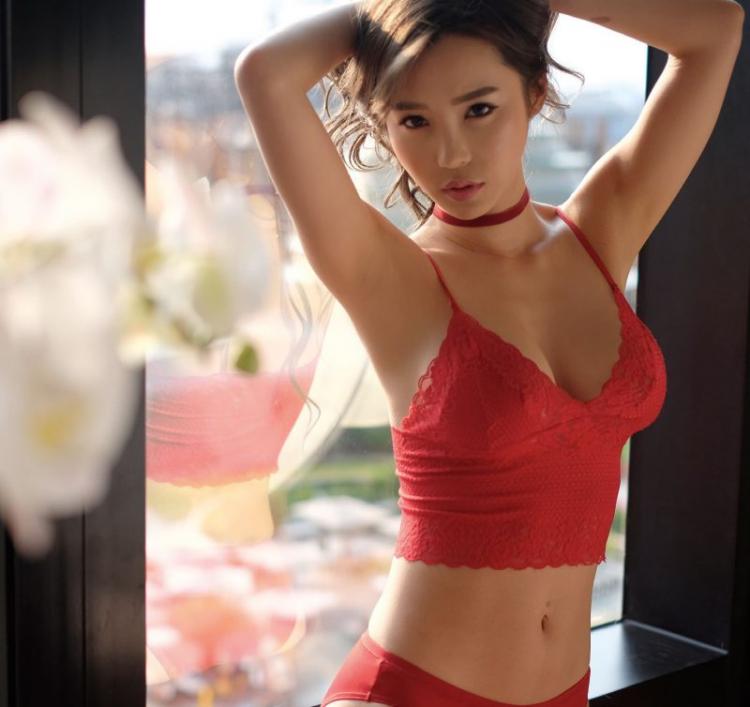 Lee Ji Na is from Andong, South Korea and was a popular model before joining ONE Championship as a Ring Girl. And not only is she gorgeous, but she's also smart, too. She graduated from Andong National University in South Korea studying Accounting, Law, and Economics.
Arianny Celeste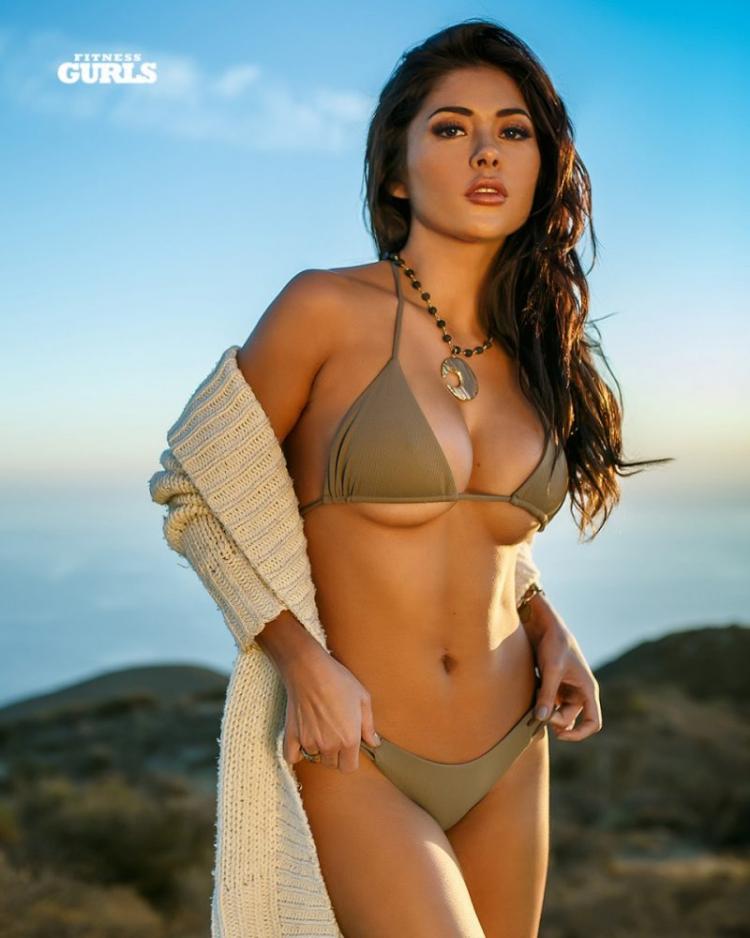 What list of ring girls would be complete without Arianny Celeste and Brittney Palmer. This smoking babe has been in the game since 2006 and has aged like fine wine.
Her UFC debut was at the Hard Rock Hotel and Casino in Paradise, Nevada. She's perhaps best known for her beef with UFC fighter Rhonda Rousey, who claimed ring girls were paid too much. Celeste dubbed Rousey a "big bully" and said being a ring girl is harder than it seems. She has more than 3 million followers on Instagram.
Brittney Palmer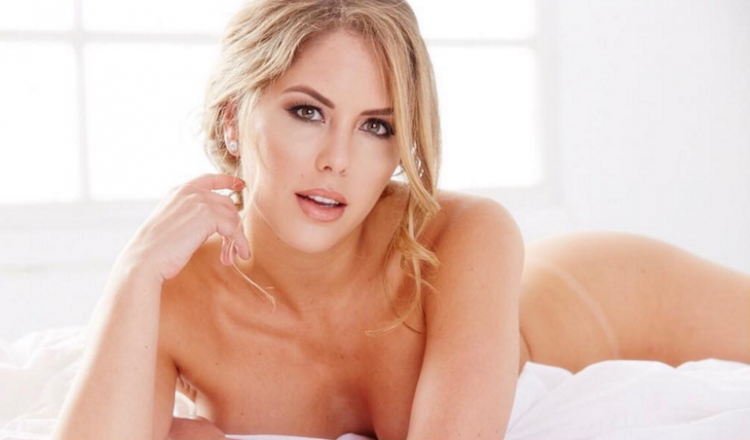 Brittney was born in San Diego on June 24, 1987. She spends most of her time outside the ring as an artist, focusing on pop culture icons from the 60s and 70s. She also has an active modeling career and does calendar photo shoots and brand promotion.
She's currently married to Aaron Zewelski, and some of her favorite foods include sushi and tapas.