There are many amazing fighters in the Ultimate Fighting Championship, some of whom are destined for greatness in the world's most popular professional promotion. However, very few can claim to be unbeatable, whether it's in the UFC itself or even better, throughout the entirety of their professional MMA careers.
Khabib Nurmagomedov
The rise of Khabib Nurmagomedov in the UFC has been nothing short of phenomenal. Boasting an overall MMA career record of 28 wins and no losses, "The Eagle" from Dagestan in Russia has soared to the very top of his division, beating the very best fighters along the way.
Holding the UFC Lightweight Championship since winning the vacant title against Al Iaquinta in April 2018, Khabib has also successfully defended his reign at the top against Conor McGregor and Dustin Poirier, beating both rivals into submission.
Next on the agenda for Khabib in UFC is an eagerly anticipated bout against Tony Ferguson, and while the Russian is likely to be the betting favorite, the American fighter could pose the strongest challenge to date.
Israel Adesanya
Hailing originally from Nigeria and having taken the UFC Middleweight Championship by storm, Israel Adesanya had already earned himself a fearsome reputation before joining the promotion. Indeed, his first 11 professional fights all ended in KO or TKO victories.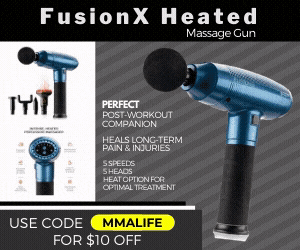 This was a record Adesanya maintained in his promotional debut at UFC 221, with superior punching power forcing a TKO win against Rob Wilkinson. After beating MMA legend Anderson Silva at UFC 234, it became clear that Adesanya has the potential to be an all-time great.
Adesanya won the interim UFC Middleweight Championship at UFC 235 by defeating Kelvin Gastelum, during a spectacular bout that was ranked by CBS as Fight of the Year in 2019. Adesanya became undisputed champion with a KO victory against Robert Whittaker in October 2019, then defended his title with a convincing win against Yoel Romero at UFC 248.
Tatiana Suarez
Although she doesn't yet hold any divisional titles, it's more than clear already that Tatiana Suarez is one of the rising female stars of the UFC. Thanks to her perfect professional record of 9 wins and zero losses, the Californian fighter looks destined for greatness.
Suarez won bronze medals at the 2008 and 2010 Brazilian jiu-jitsu World Championships, then gold medals at the 2013 and 2015 jiu-jitsu World Championships. The latter coincided with her first professional fights in the Gladiator Challenge series, before making a successful transition to UFC in November 2017, beating Viviane Pereira at UFC Fight Night 120.
Given her excellent trajectory and superb MMA background, it surely won't be long before Suarez gets her shot at the UFC Women's Strawweight Championship title. This is currently held by Zhang Weili, who also boasts an amazing record of 20 consecutive MMA wins and just the one defeat, which came on her professional debut back in 2013.
Will any of these three marvelous UFC fighters eventually be beaten? Their fight records certainly speak for themselves, which means it will be exciting to continue following their progress over the next couple of years.