On March 9, 2020, ESPN released its new boxing pound-for-pound ranking. The fighters on the list coincide with the other four rankings distributed by The Ring magazine, Boxing Writers Association of America, Transnational Boxing Rankings Boord, and BoxRec. However, the ranking do vary. The following is the ESPN boxing pound-for-pound ranking.
---
1. Vasyl Lomachenko
One of the most successful amateur boxers as well as two-time Olympic gold medalist and three-weight class world champion, there is a reason "The Matrix" Vasyl Lomachenko is at the top of the list. Very well known for his footwork and his ability to cut his opponents path and appear behind them is what makes him truly a master of Boxing.
On August 31, 2019, Vasyl set off to face fellow 2012 Olympic Gold medalist Luke Campbell in a 12 round bout. Both looking sharp in and in good shape, it was a long, aggressive match, with Vasyl sealing a unanimous decision win, driving Campbell to the ropes on numerous occasions and knocking him down in the 11th round after a very powerful Jab.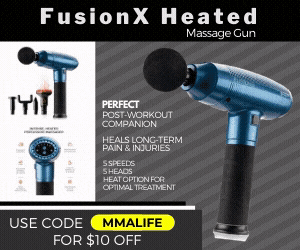 2. Terence Crawford
Terence Crawford is an undefeated 3 weight class world champion and second best pound for pound active professional boxer (ESPN) in the world. His reign is supreme in the welterweight division, with 36 wins and 0 losses, with 27 wins coming by way of knockout.
His last 4 fights have come by way of technical knockout since attaining the WBO welterweight belt from Jeff Horn, including a 6th rounds TKO against English Boxer Amir Khan and a 12th round TKO against Jose Benavidez Jr.
3. Canelo Alvarez
Very well known for his  devastating power punches as well as his head movement and ability to dodge punches and combinations, Mexican Professional Boxer Canelo Alvarez holds a record of 53 wins and 1 Loss ( 2 Draws), 36 coming by way of knockout.  He has beat some of the biggest names in boxing history, with some notable ones being Gennady Golovkin, Miguel Cotto, Shane Moseley and Julio Chavez Jr. His only loss comes from a Majority Decision loss against the famous Floyd Mayweather.
He is set to fight English professional Boxer Billy Joe Saunders on May 2, 2020 in Nevada. His previous match against was against the bigger Russian Boxer Sergey Kokalev. The bout almost went the distance, until the 11th round when Canelo delivered a left hook to stun Kokalev and a straight to finish in spectacular fashion.
4. Naoya Inoue
Japanese Prodigy Naoya Inoue has made quite the name for himself since bursting into the scene in 2012. Holstering a perfect record of 19 wins and 0 losses, with 16 KOs (84.21% KO rate), it's no surprise he is one of the youngest top p4p fighters in the world.  Known for his sharp jabs and his powerful body blows, the "monster" delivers devastating combinations at anyone who dares challenge him in his realm.
His last fight was against Filipino four-weight world champion Nonito Donaire. It was a 12 round bout with both fighters going toe to toe and not giving up any space, putting pressure and looking for openings to create that one finishing combination. It ended in a Unanimous decision with Inoue having his hand raised and still keeping his perfect record intact. He is set to fight another Filipino Boxer, Johnriel Casimero on April 25, 2020 at the Mandalay bay events center in Navada, USA. At 26 years of age, he still has his whole career ahead of him to instill his legacy in the sport.
5. Errol spence jr
Errol Spence jr is an undefeated American Boxer and current unified welterweight world champion with a record of 26 wins with 21 wins coming by way of knockout.  He is an in-fighting southpaw that uses pressure with his heavy jabs to set up a killer left hand to the head and to the body. 
On October 25, 2018, he fought American world champion Mikey Garcia in a 12 round bout. Spence jr. looked to dominate the whole fight, keeping his distance and landing power punches using his hooks and upper cuts. He would end the night with winning the match by Unanimous decision, showing a difference in class between the two fighters.
6. Olseander Usyk
Former Cruiser weight boxer turned heavyweight, Ukrainian Oleksandr Usyk looks to create a dominating record in the heavyweight division as he did in the cruiser weight division, being the first ever cruiserweight in history to hold all four major world Championship boxing titles (WBA, WBC, IBF and WBO).
His final cruiserweight match before deciding to go head up one weight class was against English boxer Tony Bellew. It was a full on slugfest as they exchanged and parried powerful blows rounds after round. Usyk catches Bellew with a hard straight 8th round to knock him out cold and leaving the cruiserweight with an untainted 16-0 record.
7. Tyson fury
British Heavyweight Boxer Tyson "the Gypsy King" Fury is the current WBC Heavyweight champion, with a record of 30-0-1. He recently attained the WBC heavyweight belt after a rematch against Heavyweight Champion and Knockout artist, "the Bronx Bomber" Deontay Wilder.
During a 7-round slugfest, The Gypsy King outpunches Wilder establishing his dominance as the punch counter goes up and he exhausts Wilder round after round. In the 3rd round, Fury is shown to have landed significant damage as he knocks the Champion down and his pace starts to speed up as he lands combination after combination.  Over a minute and a half into the 7th round, Fury pushes Wilder to the ropes and starts throwing a barrage of punches that the champion could not reciprocate, ultimately causing his corner to throw in the towel and pass on the belt to the new Heavyweight Champion of the world. 
8. Juan Fransico Estrada
A two-weight world Champion, Mexican boxer Juan Fransisco Estrada is known for his punching power, putting together a record of  27 knockout victories over his 40-3 record. Also knows as "El Gallo", he is ranked as the worlds best active super flyweight ( by BoxRec).
His latest fight on August 24, 2019, was held in his country, Mexico, where he fought American boxer Dewayne Beamon. He controlled the fight from round one, distancing himself from any lethal blows while delivering his own when the opportunity presented itself. It was in the 9th round that Estrada was able to tire out Beamon and press him against the ropes to deliver his final combination using devastating hooks and uppercuts that forced the referee to stop the bout.
9. Gennadiy Golovkin
Kazakhstani-born power house, "GGG" or "Triple G" is a two time world middleweight champion and has held the IBF and IBO middleweight titles since 2019. Gennady Golovkin is known to have heavy hands and really brings the pressure with a mix of precise jabs, powerful body blows and a very destructive left hook that will bring any champion down to his knees. Golovkin is known to spar heavier boxers to train his power and toughness, and amidst being a world champion, Golovkin is known to seek more powerful opponents rather than championships and titles.
On June 8, 2019, Gennay Golovkin delivers a devastating KO finish to undefeated Canadian boxer Steve Rolls in the 4th round. Hurting rolls with numerous body blows, Golovkin backs him up against the ropes, landing a huge hook to the temple before finishing him off with a hook to the chin and bringing him down to the Canvas for a 10 count knockout victory.
10. Manny Pacquiao 
Hailing from the Philippines and overtime becoming a household name throughout the world, Manny Pacquiao is one of the greatest fighters to ever step in the ring. An 8-Division Champion with notable wins over the biggest names like Oscar De La Hoya, Juan Manuel Marquez, Antonio Margarito and many more, this boxer/politician shows no signs of stopping just yet.
In his latest bouts American Boxers Keith Thurman and Adrien Broner, the difference in speed and volume of punches was the determining factor in his split- decision and Unanimous Decision wins (respectively)  that would get him recognized as the first ever 4-time welterweight champion. At the age of 41, Manny plans to continue his fruitful Boxing career as well as create his own legacy in politics in his homeland.