Mixed martial arts (MMA) has gone a long ways since the days of underground and unsanctioned fights where hair pulling and groin strikes were allowed. The following article is a countdown of the top 25 MMA fighters, regardless of weight, that has persevered and become the best of all time. Trying to decide the ranking for a fighter based on their latest win or any sort of "MMA math" does not always add up and tell the true story on who is the best fighter overall. Therefore, this list is MMA Life's personal ranking after evaluating the different fighters that have graced the MMA world. We compare each fighter's skills and dominance over their contemporaries at their peak, not when they were fighting well past their prime *cough* BJ Penn *cough*. 
25. Cristiane Justino
Nickname: Cyborg
Notable Wins: Gina Carano, Marloes Coenen
Notable MMA Title(s): Invicta Featherweight Champion
Other than getting submitted with a knee bar in her very first professional MMA fight, Cris has been on a tear with 17 wins and 1 no contest. Due to her fighting style and aggression, Cris is commonly considered the female version of Wanderlei Silva in the Women's bantamweight division. Cyborg has a never back down attitude and will constantly move forward towards her opponent. As soon as she smells blood, Cyborg will rush forward and throw a whirlwind of powerful strikes that is difficult for anybody to withstand. The way Cyborg has bullied and finished her opponents inside the cage has made it difficult for MMA organizations to find someone willing to fight her, much less actually beat her. However, that time finally came as Amanda Nunes defeated her in convincing fashion, doing something that no woman has ever remotely come close to doing in Cyborg's career. Since the fight, Cyborg has moved onto Bellator. Although she has suffered her first defeat in her MMA history and is no longer with the UFC, her legacy has remained intact, as one of the most dominating MMA fighters in the history of the sport.
24. Alistair Overeem
Notable Wins: Vitor Belfort, Fabricio Werdum, Brock Lesnar, Junior Dos Santos, Andrei Arlovski
Notable MMA Title(s): DREAM Interim Heavyweight Champion, Strikeforce Heavyweight Champion
Alistair is well-known for his technical striking and knockout power that comes from his Dutch kickboxing experience. Even though Alistair Overeem's striking skills are remarkable and worth taking notice, people tend to forget about his submission ability as well. The number of submission finishes acquired by Alistair is almost equivalent to his knockout numbers. Unfortunately, one of the thing that has bugged him all his career is his "glass chin." Even though he may be highly skilled and naturally gifted with many aspects of fighting, his lower threshold for absorbing shots took its toll. Checking out his fight record, you will see how frequently he fought, especially early in his career. Currently, Alistair is on pace to have at least 60 MMA fights by the time he retires. One could wonder how well he could succeeded if he was blessed with an iron chin like Roy Nelson or took more breaks between fights to rest his noggin.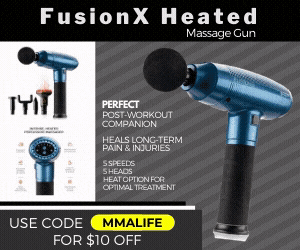 23. Cain Velasquez
Notable Wins: Brock Lesnar, Junior Dos Santos, Antonio Rodrigo Nogueira
Notable MMA Title(s): UFC Heavyweight Champion
What made Cain so special for the UFC heavyweight division was his unbelievable cardio. He could keep a relentless pace that is not common for such big guys. While his opponents may be huffing and puffing, he was able to recover between rounds and move like a guy that should be in a lighter weight class. Looking into his background, you can find out that Cain brought his Division I college wrestling experience to the well-known American Kickboxing Academy (AKA). So after training with high level wrestlers like Ryan Bader and C.B. Dollaway in college, Cain gets a training partner in Daniel Cormier at AKA. How fortunate is that! With these experiences, there is no surprise that his grappling skills is a major part of his success. Cain's triumph in the UFC also comes from his dirty boxing tactics against the fence that is reminiscent to Randy Couture's fighting style. The success of this strategy was prominent in Cain's fight with Junior Dos Santos.
22. Fabricio Werdum
Notable Wins: Alistair Overeem, Fedor Emelianenko, Big Nog, Mark Hunt, Cain Velasquez
Notable MMA Title(s): UFC Heavyweight Title
Fabricio Werdum is not simply just a black belt in Jiu Jitsu, he is one of the best grapplers in MMA. Any fighters watching his previous matches should know better than to go to the ground with Werdum. Highly confident in his grappling skills, Werdum would sometimes fake getting hurt from a strike in order to sucker his opponent to go to the ground with him. In addition to that, he is the first and only person to ever submit Fedor Emelianenko in MMA. To become more well-rounded, Fabricio developed his strikings skills under the tutelage of Rafael Cordeiro at Kings MMA. As time passed, his stand up game start getting consistently better. This was evident in his match with Cain Velasquez where Werdum was getting the upper hand on Cain in the stand up portion of the fight. This resulted in Cain unwisely shooting for a takedown. Werdum immediately grabbed for a guillotine choke and squeezed tightly until that Heavyweight title became his.
21. Vitor Belfort
Nickname: The Phenom
Notable Wins: Wanderlei Silva, Randy Couture, Rich Franklin, Anthony Johnson, Dan Henderson
Notable Title(s): UFC Light Heavyweight Champion
Similar to another fellow Brazilian named Mauricio Rua, Vitor Belfort vehicle for victory was by the destructive use of his striking ability. As noted by his fight record, a majority of his wins consisted of knockout finishes. Vitor showed up to the UFC scene and won their heavyweight tournament as a 19 year old, which resulted in Vitor earning the fitting nickname of "Phenom." He is a tough fighter who only lost to the biggest names in MMA. Forever cemented with his highlight reel will be his fight with Wanderlei Silva where he stormed forward like a bat out of hell while throwing a flurry of punches and winning the match within the first minute. What made Vitor great besides the aggression and mental fortitude exhibited in his fights is his willingness to evolve. One example of this is his knockout win over Luke Rockhold via a spinning back kick to the head, which was not part of his arsenal previously.
20. Quinton Jackson
Nickname: Rampage
Notable Wins: Chuck Liddell, Dan Henderson, Wanderlei Silva, Lyoto Machida
Notable Title(s): UFC Light Heavyweight Champion
Rampage is notorious for his spectacular wrestling takedowns and slams. He often would lift his opponents above his head and then proceed to bring them down with a vicious slam. Rampage even got out of submission attempts with these tactics. One of the most famous moment of Rampage's career was when he tried to get out of Ricardo Arona's triangle submission attempt by doing exactly this. The result was Ricardo being knocked out cold while Rampage runs around celebrating his victory. Although Rampage threw kicks during standup exchanges from time to time, it was his love for punching and the tremendous power he had in his hands that provided many of his victories. He demonstrated this power when he knocked down Chuck Liddell and finished him with some ground and pound to win the UFC light heavyweight title.
19. Amanda Nunes
Notable Wins: Valentina Shevchenko, Holly Holm, Miesha Tate, Ronda Rousey, Cristiane Justino
Notable MMA Title(s): UFC Bantamweight Champion, UFC Featherweight Champion
The Lioness is the UFC's first simultaneous champ-champ. Since her lost to Cat Zigano at UFC 178, she has gone on quite a rampage. Since the lost, she has defeated many top UFC talent in convincing fashion including Valentina Shevchenko, Holly Holm, Miesha Tate, Ronda Rousey, and the notorious Cyborg. It is safe to say that the current Amanda Nunes is not the same Amanda Nunes of UFC 178. Who can dethrone her as the most dominant female MMA fighter in the world? Only the future can tell.
18. Wanderlei Silva
Nickname: The Axe Murderer
Notable Wins: Dan Henderson, Kazushi Sakuraba, Quinton Jackson, Michael Bisping
Notable MMA Title(s): Pride Middleweight Champion
Wanderlei Silva may have the best fitting nickname due to how he fights. Back in the Pride days, he was easily one of the scariest fighters that competed in the organization. The way he would aggressively stare down his opponent across the ring and continuously wring his hands was a sight to behold. Wanderlei matches were always guaranteed to be entertaining because of his willingness to trade and go to war with anyone in front of him. His style consisted of constant forward movements that pressured his foe backwards like a predator stalking his prey, while keeping his chin down and ready to throw vicious hooks at all time. If he smells blood or sees weakness, it is game on and there will be no holding back.
17. Randy Couture
Nickname: The Natural
Notable Wins: Chuck Liddell, Tito Ortiz, Vitor Belfort
Notable MMA Title(s): UFC Heavyweight Champion, UFC Light Heavyweight Champion
Randy Couture is one of the rare fighters to become UFC champion at two different weight classes. After having a successful Division I collegiate wrestling experience with All-American honors, Randy continued to develop his grappling skills by training in Greco-Roman wrestling and competing in multiple Pan American Championships. Randy's high level experience in wrestling allowed him to use a tactic that he popularized, which is dirty boxing against the cage. If he was not trying to take his opponent down, he would pinned them against the cage and use these "dirty boxing" tactics to throw short powerful shots in the clinch. One of the most inspiring fact about Randy is how he reclaimed his UFC heavyweight title in his 40s. He also showed the world the huge difference between MMA and a combat sport specialist by defeating former world champion boxer James Toney in 2010 with relative ease.
16. Frankie Edgar
Nickname: The Answer
Notable Wins: B.J. Penn, Urijah Faber, Chad Mendes
Notable MMA Title(s): UFC Lightweight Champion
Frankie Edgar surprised the world when he defeated B.J. Penn and won the UFC lightweight title. B.J. Penn just smashed Diego Sanchez prior to the fight and many fans believed B.J. was going to be unbeatable. Not only did Edgar beat B.J. for the title, he had back to back victories against B.J. Normally, many of the top MMA fighters had unique physical attributes and cut large amount of weight in order to be the bigger person inside the cage. Edgar on the other hand was completely different. As an often undersized fighter who rather compete at his walk around weight, it was an impressive feat when Edgar continue to be a champion while being overwhelmingly smaller than his opponents. Frequently giving up reach and size, he has great sense of timing for takedowns and works at a ferocious pace to surpass these shortcomings. In Edgar's second fight with Gray Maynard, he was able to survive Maynard's haymakers and display to the world his true character and toughness.
15. Antonio Rodrigo Nogueira
Nickname: Minotauro, Big Nog
Notable Wins: Dan Henderson, Mirko Filipovic, Fabricio Werdum, Josh Barnett, Randy Couture
Notable MMA Title(s): Pride Heavyweight Champion, UFC Interim Heavyweight Champion
Antonio Rodrigo Nogueira is one of the few fighters that was able to earn the Pride and UFC heavyweight titles. He went to war with some of the biggest names in both organizations. In his prime, Minotauro had one of the best grappling skills in his division. This is also obvious when you look at his MMA fight record and see that he accumulated over 20 submission wins. As a black belt in Judo and Jiu-Jitsu, he had the standing and ground aspect of submission grappling locked down. Furthermore, he was always actively trying to sweep and go for submissions, unlike other MMA fighters who hold and stall their opponent in closed guard and wait for the referee to stand them back up. In July 2016, he deservedly got inducted into the UFC's Hall of Fame.
14. Mauricio Rua
Nickname: Shogun
Notable Wins: Quinton Jackson, Big Nog, Alistair Overeem, Chuck Liddell, Lyoto Machida
Notable MMA Title(s): UFC Light Heavyweight Champion
Shogun Rua is a fan favorite for those individuals that followed the Pride Fighting Championships and his current journey in the UFC. He is an aggressive fighter that maintains a high rate of wins by knockouts via the use of his superior striking skills. Despite being a black belt in Jiu-Jitsu, he will often choose to punish his opponents with heavy hammer fists when the action hits the ground, instead of going for the submission. Shogun trained at the famous Chute Boxe Academy in Brazil with Wanderlei Silva. With a training partner like that, it is no wonder he showed such a tenacious demeanor and the willingness to brawl with anyone.
13. Dan Henderson
Nickname: Hendo
Notable Wins: Vitor Belfort, Big Nog, Wanderlei Silva, Fedor Emelianenko, Mauricio Rua
Notable MMA Title(s): Pride Welterweight Champion, Pride Middleweight Champion, Strikeforce Light Heavyweight Champion
The overhand right is a staple in Dan Henderson's arsenal. Even with an Olympic level Greco-Roman wrestling background, he grew to love the natural knockout power he possessed in his right hand. It also did not hurt that Henderson had an iron chin to complement it when a brawl ensued. One of the best examples of these attributes were his fights with Mauricio Rua and Fedor. In these fights, Henderson was able to withstand their barrages, which would have been tough for any other fighter to endure, and eventually turned the table against them both. Henderson became a champion in almost every major organizations he joined. Only the UFC title has eluded him. In Dan Henderson's last fight, he managed to knock down Michael Bisping multiple times as well as got close to finishing him. If that event occurred anywhere else but England, he may have well been one of the most successful fighter of all time.

12. Dominick Cruz
Notable Wins: Brian Bowles, Joseph Benavidez, Urijah Faber, TJ Dillashaw, Demetrius Johnson
Notable MMA Title(s): WEC Bantamweight Champion, UFC Bantamweight Champion
Dominick Cruz's fighting style and movement is so unique, you can solely watch his shadow and still be able to guess who it is. His movements makes him hard to hit and has frustrated many of his opponents. Often described as awkward, the way he patterned his footwork to dart in and out as well as shift between striking and takedown is a beautiful thing to see. Watch his warmups and observe how he purposely shuffle his footwork over and over as well smoothly switch stances. Dominick Cruz may never be a knockout or submission artist, but if you ever hear him speak about his beginnings in MMA, then you will understand that not being hit is number one on his priority list. Beside his outstanding fight record, what he brought to the MMA cage was something rarely seen by any other fighters.
11. Daniel Cormier
Notable Wins: Josh Barnett, Dan Henderson, Anthony Johnson, Alexander Gustafsson
Notable MMA Title(s): UFC Light Heavyweight Champion
Daniel Cormier found his way to MMA with a help from another veteran of the combat sport in Muhammed Lawal, also known as King Mo. As an All-American wrestler at Oklahoma State University and a participant in the 2004 Olympics, Cormier skills translate well to MMA and he has found success in both the heavyweight and light heavyweight division. Due to being training partners and close friend to Cain Velasquez, the fans will never get to know how well Cormier would have fared if he had stayed in the heavyweight division. Before tossing Dan Henderson around the UFC Octagon like a ragdoll, he had no problem picking up and slamming one of the larger heavyweights in Josh Barnett. Of course, this is not to say that he has not performed well against light heavyweight contenders. He has absolutely dominated everybody he has come across, except for one particular individual. The only man that truly stands in Cormier's way of clearing all the naysayers about being the true UFC light heavyweight champion is Jon Jones.
10. Conor McGregor
Nickname: The Notorious
Notable Wins: Max Holloway, Chad Mendes, Jose Aldo, Nate Diaz, Eddie Alvarez
Notable MMA Title(s): UFC Featherweight Champion, UFC Lightweight Champion
Whether you enjoy his trash talking or not, Conor McGregor does "walk the walk." Beside being a magnet for the media due to his brashness, he has successfully ascended and obtained both the UFC featherweight and lightweight titles in such a short amount of time. Conor may not be the first fighter to hold the UFC title at two different weight classes, but he is the first one to hold them both simultaneously. Additionally, Conor is a sensational southpaw fighter that may have one of the best left hand to grace MMA. His left punch has laser-like precision and has knocked down many durable fighters. In his fight with Jose Aldo, Conor only needed 13 seconds to win the UFC featherweight title and hand Jose his only knockout loss ever. Conor's personality and confidence in himself grants him the ability play mental mind game that throws his opponents off. Conor is still young to the sport of MMA and his full potential is not yet known. By the end of the day, he will most likely climb towards the top of this list as he builds up his fight record. That is, if does not get too distracted by the glitz and glamour associated with his success.
9. B.J. Penn
Nickname: The Prodigy
Notable Wins: Matt Hughes, Diego Sanchez, Renzo Gracie, Jens Pulver
Notable MMA Title(s): UFC Welterweight Champion, UFC Lightweight Champion
Before being known as the Prodigy in MMA, B.J. Penn was a prodigy on the mats, particularly in Jiu-Jitsu. Not only is he is one of the all time fastest person to receive a black belt in Jiu-Jitsu, he also became the first American to win the Jiu Jitsu World Championship in Brazil. His grappling skills was obvious and a great factor in many of his victories. To back up his Jiu-Jitsu skills, he had great boxing skills that made him a formidable foe during the stand up portion of the fight. Many people new to the combat sport of MMA will question B.J. Penn's legacy due to the wins and losses on his fight record. Without paying careful attention, they will miss the fact that B.J. Penn was game to fight anybody. He was naturally a lightweight, yet he fought as a welterweight, middleweight and even at open weight where he faced a 225 lb. Lyoto Machida. One of the most memorable scene associated with B.J. Penn was him licking the blood off his gloves after beating Joe Stevenson to a bloody mess. This and the fact that he became the UFC champion at two different weight classes will forever make him one of the all time greats.
8. Chuck Liddell
Nickname: The Iceman
Notable Wins: Vitor Belfort, Alistair Overeem, Tito Ortiz, Randy Couture, Wanderlei Silva
Notable MMA Title(s): UFC Light Heavyweight Champion
Before his chin eventually gave away, Chuck Liddell was known for his granite chin and vicious hands. He knocked out some of the biggest names like Tito Ortiz and Randy Couture. Even though Chuck was a Division I NCAA wrestler, he used his grappling skills mainly for takedown defense in order to keep the fight standing up. This strategy and his aggressive nature that is willing to brawl and exchanges punches is what made his fights such a crowd pleaser. Chuck's striking technique may not be the prettiest, but he damn made sure that each strike were thrown with ill intent. In his fight against Tito Ortiz, he forced Tito towards the cage and followed with a flurry of devastating punches. This scene has been shown on many highlights associated with Chuck. Although known for the power in his hands, people tend to forget that he diversified his striking with various leg kicks as well. Rewatch some of Chuck's old fights and you will see a couple of opponents ending up with large thigh bruises, after it is all said and done.
7. Matt Hughes
Notable Wins: Sean Sherk, George St. Pierre, B.J.Penn, Renzo Gracie
Notable MMA Title(s): UFC Welterweight Champion
Matt Hughes is a UFC hall of famer and may simply be the definition of what it means to be "country strong." Go watch his highlight reel and see how he simply picks up his opponent, who flails and tries to fight the inevitable, and slam them down on the ground. Of course, it does not hurt to be a two-time NCAA Division I All-American wrestler as well. Matt Hughes had a diverse set of takedown techniques in his toolbox to get the opponent down. What made Matt stand out from other fighters with a wrestling background was that he was not simply satisfy with holding his opponent down. Matt's ground and pound was no joke. Whether he is flattening out his opponent while being on their back or holding them down in side control, heavy ground and pounds followed shortly after. Furthermore, he had fantastic submission grappling skills to round out his ground game.
6. Demetrius Johnson
Nickname: Mighty Mouse
Notable Wins: Joseph Benavidez, John Dodson, Henry Cejudo, Miguel Torres
Notable MMA Title(s): UFC Flyweight Champion
Demetrius Johnson is UFC's 1st and only UFC flyweight champion. He has been holding down the fort and is on the brink of breaking Anderson Silva's record of consecutive title defenses. It is obvious that Demetrius is evolving his skills at such a rapid pace that he is pulling away from his fellow competition. At an earlier point in his career, Demetrius challenged Dominick Cruz for the UFC bantamweight title. Despite the loss, Demetrius' talent was obvious and he really grew to his own when UFC created the flyweight division where he can fight at his ideal size. Examining his career, you can see how Demetrius progress from winning via the judges' decision to finishing his opponents by either strikes and submissions. Additionally, Demetrius has the knack for neutralizing his opponents game and adapt quickly to any scenario, which is reminiscent of what GSP has done over the years. Fans are now wondering if there is anybody that can rival Demetrius' high fight IQ, ridiculous speed and blend of striking, footwork and wrestling.
5. Fedor Emelianenko
Nickname: The Last Emperor
Notable Wins: Antonio Rodrigo Nogueira, Mirko Filipovic, Mark Hunt, Andrei Arlovski
Notable MMA Title(s): PRIDE Heavyweight Champion
Fedor came to MMA as a decorated Combat Sambo champion. Combat Sambo is a martial arts that closely resembles MMA, except for a special uniform that practitioners have to wear. Therefore, combat sambo helped Fedor transitioned smoothly to MMA with superior grappling skills and the striking ability to complement it as well. Fedor has always been a stoic figure that rarely express emotions before, during or after his fights. Throughout Fedor's career, he never had an imposing physique like Kevin Randleman. More often than not, he showed up to the fight with a paunch belly and his overall size was relatively diminutive compared to his heavyweight opponents. One thing you will quickly learn as you watch his fights is that you should never judge a book by its cover. Irregardless of his body build, his talent and technique always stood out. Furthermore, he is consistently mentioned as the best heavyweight fighter ever and has the record to back it up. Excluding a no-contest result for an accidental headbutt during a fight, Fedor amassed an impressive 27 straight wins before losing by the hands of Fabricio Werdum.
4. Khabib Nurmagomedov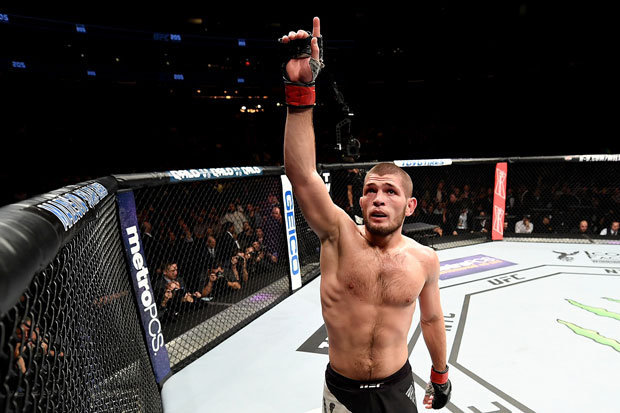 Notable Wins: Conor McGregor, Rafael Dos Anjos, Michael Johnson, Edson Barboza
Notable MMA Title(s): WEC Featherweight Champion, UFC Featherweight Champion
After his last two dominating performance against Conor McGregor at UFC 229 and Dustin Porier at UFC 242, Khabib is in the discussion of being the GOAT of MMA. With his superior cardio and grappling, he has been able to amass a record of 28-0, which is unheard of in MMA. Not only does he win all his fights, he wins them all in dominating fashion. None of the UFC fights he has been in have even been close on the scorecards. All fights that have gone to decision have been a unanimous win—no split decisions. It is time to admit that Khabib is a different type of animal. The argument that he has never faced real competition can be put to rest. He has been able to maul everyone that they have put in front of him. People know exactly what he is going to do when he gets in there, but they are still unable to stop him.
So why isn't he at the top of this list? The only reason he is not higher on the list is for only the fact that he has not had a chance to defend his belt as many times as the legends of the sport have.
3. Jon Jones
Nickname: Bones
Notable Wins: Shogun Rua, Quinton Jackson, Daniel Cormier, Lyoto Machida, Vitor Belfort
Notable MMA Title(s): UFC Light Heavyweight Champion
In 2011, Jon Jones beat Mauricio "Shogun" Rua to become the UFC youngest champion at the age of 23. He was a phenomenal prospect that rapidly rise through the ranks and is still dominating his competition to this day. At the time of this writing, Jon's record would be flawless if he did not throw an illegal elbow that disqualified him from his match with Matt Hamill, which was a match that he was clearly winning. Combining his unique physical attributes of having an 84 inch wingspan and the willingness to challenge himself by forcing the action where his opponent had the advantage shows mental toughness and a skill beyond his years. For example, he out-struck Shogun Rua, submitted Vitor Belfort and took Daniel Cormier down multiple times. His last two fights against Santos and Reyes have been extremely close, even with many pros and pundits feeling like he lost to Dominick Reyes. But personal opinion aside, the win against Reyes was his 14th title defense, the most title defenses ever in the UFC—surpassing GSP. Perhaps the skill gap is closing at the 205 division and people are starting to figure Jones out. It will be interesting how Jones responds in his next several fights.
2. Anderson Silva
Nickname: The Spider
Notable Wins: Rich Franklin, Dan Henderson,  Chael Sonnen, Forrest Griffin, Vitor Belfort
Notable MMA Title(s): UFC Middleweight Champion
Even though Anderson Silva was a high level black belt in Jiu Jitsu, it was his striking skills that made him excel in the UFC Octagon. In his prime, Anderson's standup skills were so far above anyone else in his division that he often played with his opponent. He incorporated Muay Thai fundamentals like clinches, knees and elbows during his fights and did it all while looking smooth and effortless. Furthermore, Anderson's counter striking was top notch and made a lot of his opponents look like fools as they continuously whiff on their punches. The best example of this is Anderson's fight with Forrest Griffin, the former UFC lightweight champion, where Forrest was so embarrassed by what occurred that he ran out of the octagon shortly after recovering from being knocked out. With all the talent he demonstrated in the ring, Anderson's playfulness and the way he would mock his opponent and back himself up against the cage showed his boldness and lack of fear. Plus, no one could forget his matrix like ability to dodge strikes and return fire immediately.
1. George St. Pierre
Notable Wins: BJ Penn, Matt Hughes, Carlos Condit, Jake Shields, Nick Diaz
Notable MMA Title(s): UFC Welterweight Champion
George St. Pierre is considered one of the nicest guy in MMA and yet at the same time one of the deadliest. His well-rounded skills lend itself to make him a master at shutting his opponent's game down. Even though GSP was physically strong, he never had natural knockout power. However, what he did have was the keen ability to take his opponent down with a great sense of timing. This accomplishment was quite mind blowing due to the fact that he did not come to MMA with a wrestling pedigree like other Olympian or Division I wrestlers in the UFC. Yet, his takedowns and ability to control his opponent on the ground marks many fans' memory of him. Another thing that made him great was his willingness to train with other high caliber fighters at well known fight gyms. Some of the famous gyms he trained at includes Jackson-Wink MMA, Tristar Gym and even at Freddie Roach's Wild Card Boxing Gym. As they say, "Iron sharpens iron."
With his latest win against Michael Bisping at UFC 217, GSP further solidifies his name in the annals of mixed martial arts. While fans saw a noticeably slower and more tired GSP at UFC 217, the fact that he was able to move 15 pounds after a four-year absence to take the best away from a champ is absolutely amazing.
Honorable Mention: Ronda Rousey
Nickname: Rowdy
Notable Wins: Miesha Tate, Sarah Kaufman, Cat Zingano
Notable Title(s): Strikeforce Bantamweight Champion, UFC Bantamweight Champion
Without a doubt, Ronda Rousey help caused popularity in Women's MMA to increase exponentially. Even though she may not be the true pioneer of the sport, her performance in Strikeforce and success in the UFC attracted millions of new fans to the Women's division. Everybody clamored that she was one of a kind and called her the Mike Tyson of MMA because of how quickly she dismantled her opponents. Additionally, many people knew that clinching with Ronda was complete madness. Finally running into MMA fighters who can strike and would not let Ronda bully them into the clinch, Holly Holm and Amanda Nunes exposed Ronda's rudimentary striking ability to the world. Due to Ronda being in her prime and having such a large hole in her MMA game, which she has failed to overcome after the Holly Holm fight, Ronda will stay off this top 25 list and will only be an honorable mention.
Last updated: February 10, 2020