Throughout the history of Mixed Martial Arts (MMA), there has been many fighters with striking based background that had their skillset neutralized by grapplers. Now that these types of fighters have become more well-rounded or at least gain the wrestling proficiency needed to defend takedown, the success for striking specialists has grown by leaps and bounds. This article counts down the 15 best strikers in MMA history. Although these are numbered, they are not necessarily ranked as their striking improve with experience and such---thus they can move up and down the list.
15. Melvin Manhoef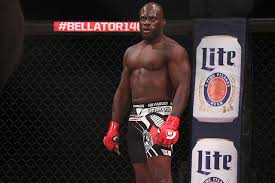 Melvin Manhoef is one of the scariest human being in kickboxing and MMA. He combines technical striking with power and speed that is hard to generate by other fighters. Manhoef trained out of the famous Mike's Gym in Netherland, which is notorious for its legendary hard-sparring sessions. Furthermore, he was able to train with established killers in the combat sports, such as kickboxing greats Badr Hari and Gokhan Saki. It is no wonder that he has such an aggressive demeanor and is completely fearless when he's locked up in the cage with his opponent. An example of the strength in his punches and his willingness to strike with anyone was when he got matched up with Mark Hunt. Even though Manhoef gave up a significant weight advantage to Mark Hunt, he was able to deliver Hunt's first knockout loss and did it in only 18 seconds. As an MMA fighter, he has 30 wins and and 28 of them being by knockouts! Manhoef is always entertaining and definitely worth a watch, especially for those "just bleed" MMA fans.
14. Lyoto Machida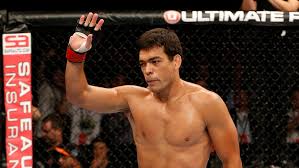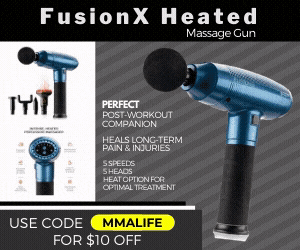 Lyoto Machida helped make Karate great again. He learned karate from his father who is a high ranking and respected Shotokan Karate master. Having a unique sumo background that helps with having a strong base and tough takedown defense. Combining that with a black belt in Jiu Jitsu means that Lyoto does not have to be as fearful of grappling exchanges and can spend more energy and focus on striking. Machida's fighting style involves a lot of distance management and keeping out of the opponent's striking range. He is a patient counter striker that likes to draws his opponents to open themselves up before Machida launches his strikes. His agile movement and blitzing style at the light heavyweight and middleweight class makes it difficult for his opponents to hit him cleanly. However, as soon as he gets within punching range, he likes to use Thai style clinches to throws close-quarters shots. His diverse skillset lets him throw knees, elbows and punches from this clinching range. Once the opponent starts reeling backwards, Machida will sense the weakness, pressure forward and aggressively swing away at his opponent. An example of this was Machida's match with Rashad Evans where he pummeled Evans with a series of punches that flat lined Evans and won Machida the UFC light heavyweight title.
13. Mirko Filipovic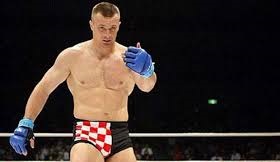 Mirko Filipovic is also commonly known as Cro Cop. Similar to Alistair Overeem, Cro Cop was a K1 champion that found success in MMA as well. Cro Cop did not possess the same ground game as Overeem, but was always a tough fighter to submit. Training with Fabricio Werdum and constantly working on his grappling helped improved his overall ground game. He also became highly skilled at takedown defense, therefore keeping the action where he is best. Cro Cop has demonstrated his exceptional boxing ability, but he will be forever known for his head kick knockouts. He famously said "right kick hospital, left kick cemetary." As a southpaw fighter, Cro Cop releases his left kick with such devastating power that it knocked out fighters like Wanderlei Silva and Igor Vovchanchyn. Before his retirement, he was able to obtain his second MMA title by winning the Rizin World Grand Prix tournament where he KO'ed and TKO'ed his last three opponents.
12. Alistair Overeem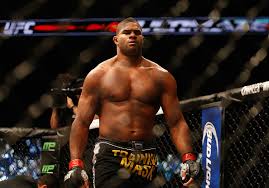 Alistair Overeem is a very accomplished and balanced MMA fighter in terms of his grappling and striking skills. He has found success in big name MMA and kickboxing organizations like Strikeforce and K-1 Kickboxing. Even though he is an underrated grappler, it his striking that puts the fear in his opponent's mind. While not being as agile and explosive as his younger self, Alistair currently fights in a more cautious manner and is more protective of his tendency to get knocked out because of his "weak chin." However, this does not stop him from dominating his opponent with the power and skill to finish them. Overeem easily has the best knee strikes in the heavyweight division. Not only does Overeem drop his opponent with knees to the body and head, throughout his career he has knocked out multiple fighters in MMA and kickboxing organizations. The latest victim to Overeem's vicious knees was Mark Hunt, who is a notoriously durable fighter, yet face planted to the ground when Alistair pinned him against the cage and kneed him hard to the head.
11. Mauricio Rua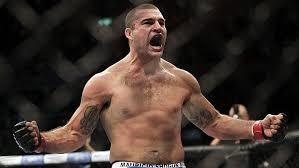 Mauricio Rua, commonly referred to as Shogun, came from the well-known Chute Boxe Academy. The Chute Boxe Academy has instilled a violent nature for all their fighters and Shogun represented them well. At this training facility, he has trained and sparred with Wanderlei Silva. Shogun does not have the same power possessed by Wanderlei, but this does not mean he is any less destructive. While Wanderlei striking style lends itself to wild brawls, Shogun makes up for the lack of this particular trait by being more technical as he breaks his opponents down. Shogun was at his best when he fought in the Pride organization where soccer kicks to the head and stomps were legal. You did not want to be on the ground with Shogun towering over you. Not only did Shogun finished grounded opponents with soccer kicks to the head, he also would jump over his opponents and try to stomp their head upon landing. While his fights may not be that crazy again, Shogun still maintain his fan friendly style in the UFC.
10. Anthony Pettis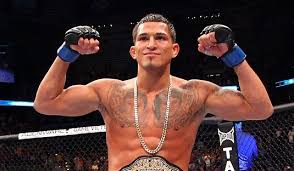 Anthony Pettis is one of the most creative  striker in MMA history. Anthony famously performed the move he named the "Showtime Kick" against Ben Henderson in their WEC lightweight championship bout. This move consisted of Pettis running towards the cage, bouncing off it and delivering a kick to the face that floored Ben. Ben was able to recover from the kick, but the Showtime Kick has been permanently cemented in Pettis' highlight reel. Another outlandish technique Pettis landed was when he fought Donald Cerrone. He  was outstriking Donald Cerrone and executed another off the cage move with a knee to the face. Other than these flashy moments, Anthony best arsenal has to be his roundhouse kick. He won using this technique via a head kick knockout against Joe Lauzon and a hard body kick that dropped Donald Cerrone. The dexterity and accuracy in his kicks comes from his taekwondo background. There has been times where his opponents did their best to only grapple and hold him down, since they did not dare exchanging strikes with Anthony. If Anthony could improve his takedown defense and get rid of the bad habit of letting his opponent back him up, he should be able to get his striking mojo back.
9. Zabit Magomedsharipov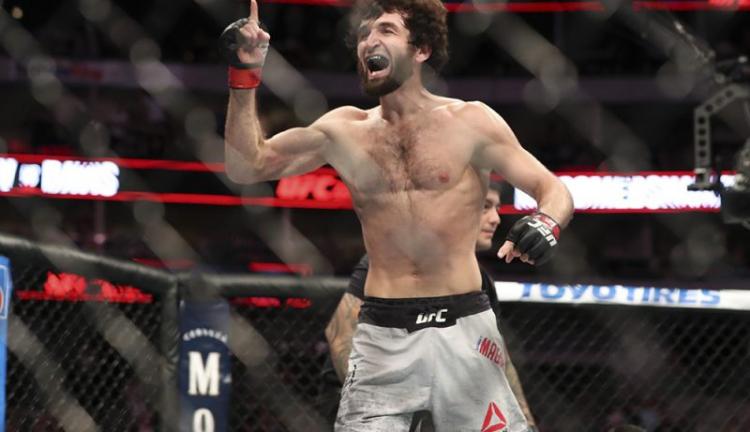 Although Zabit Magomedsharipov has only had a few fights in the UFC as of the date that he is added onto this list, there is very little reason not to add him to this list. Since being added to the UFC roster, he has won three bonuses in four fights, a 75% bonus rate---a rate almost unheard of in the UFC. A former member of the Russian Wushu team, he uses his Chinese martial arts background to provide unique acrobatic and spinning techniques that makes him electrifying to watch. There is no doubt that the UFC will be heavily promoting him in the future. UFC tried to make a match with him and another electrying striker by the name of Yair Rodriguez---but the fight was cancelled due to Yair's injury. Zabit instead fought Brandon Davis and submitted him in the second round with a kneebar.
On a side note, he is from the same area as Khabib Nurmagomedov---Dagestan. I don't know what they put in the water there but those coming out of Dagestan are tough as nails. 
8. TJ Dillashaw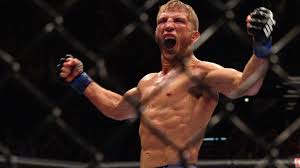 In my opinion, TJ Dillashaw is one of the best strikers to arise from a pure grappling background. Normally wrestler, or grapplers in general, have very clunky and stiff movements when they try to strike. Additionally, they heavily rely on throwing hooks in striking exchanges. TJ started in the UFC with adequate striking complemented by great wrestling skills. TJ's transformation to a dominate striker began when Duane Ludwig became the head coach of team Alpha Male. What is quite bewildering is that Duane Ludwig performances in MMA and kickboxing is totally different from how he has coached TJ. Duane utilized a pace akin to Muay Thai's rhythmic marching as he throws heavy thudding strikes. On the other hand, TJ is more willing to switch stances, blend in his strikes better and and incorporates a blitzing style as well. Part of it may be due to TJ's athleticism allowing him to excel at darting in and out of range. Even though many fans love knockouts more than technical battles, you cannot watch TJ fight without being in awe of how he aggressively attacks his opponents and can transition seamlessly between striking and wrestling.
7. Stephen "Wonderboy" Thompson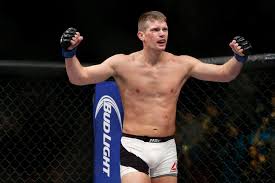 Wonderboy is a karate specialist like Lyoto Machida. He also grew up learning karate from his dad who has collected a wide variety of martial arts experience himself. Before becoming an established name in the MMA community, he found great success in a multitude of amateur and professional kickboxing events. He reportedly has been undefeated in all his bouts. Wonderboy standup skills are complemented with his superior ability to manage distance and his solid takedown defense. His style is so special that his opponents have to bring in specific training partners to mimic his movements. Both Rory MacDonald and Tyron Woodley utilized Raymond Daniels as a training partner due to Daniel's extensive karate background. Tyron also brought in Sage Northcutt as a daily training partner for both of his fights with Wonderboy. Interestingly enough, Rory completely changed up his normal fighting style to avoid being involved in a standup battle with Wonderboy.
Perhaps the person that gave Wonderboy the most trouble in the striking department was Darren Till. In their match in Livepool, Darren Till came out with a unanimous decision victory. It was arguably Wonderboy's most lackluster striking performance in the UFC (outside of his matches with Woodley), as he only landed 126 strikes (according to UFCstats.com) in a full five-round fight.
Even in his lost to Anthony Pettis, he completely dominated in the striking department, only to succumb to a fluke knockout that he did not see coming. But like any legitimate title contender, he bounced right back in dominating fashion and scored a unanimous decision victory over Vincente Luque.
Wonderboy is still relatively new to the combat sport of MMA, yet he has emerged as a top contender in the UFC welterweight division and got to fight for the title shot twice.
6. Demetrius Johnson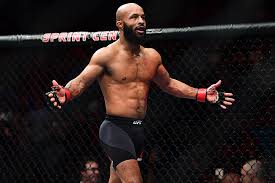 The UFC flyweights are known for their speed and quickness, yet none of these guys can catch up to Demetrius. In Demetrius' second fight with John Dodson, he was able to use his striking and movement to neutralize John Dodson's powerful strikes and explosiveness. Watching Demetrius standup game next to TJ Dillashaw, you will see that they have similar traits. Both have technical striking, consistently move their head off the centerline and can quickly get out of danger. However, Demetrius is more willing to fight in the Muay Thai clinch range and it may be the best component of his striking game. The best example would be Demetrius' fight with Henry Cejudo.  Demetrius consistently obtained head control and broke Henry's posture when he had the chance. Cejudo was punished repeatedly with knees to the body while Demetrius alternated with knees and elbows to the head as well. Demetrius' final knee to the head staggered Henry. Demetrius then rushed forward and threw a beautiful knee to Henry's liver and followed up with a couple ground and pound to finished Henry. Even though the flyweight division consists of talented fighters, Demetrius' success makes his division look shallow and has forced fighters to move up in weight in order to get another shot at the UFC belt.  
His winning streak finally ended in the UFC when he lost the title to Henry Cejudo in their rematch by decision. But since being trade to One FC, Demetrius Johnson has gone back to his winning ways, winning his first three matches in the organization.
5. Jon Jones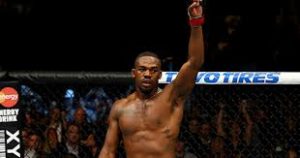 If it was not for his self destructive personality outside the cage, Jon Jones would easily be the best MMA fighter in history. Even though he is a very controversial person, there is no controversy about his dominance and skills inside the UFC octagon. With brothers that became successful in the NFL, Jones brought his rare athletic talent to MMA. An interesting fact that is not well known about Jones is how he used Youtube videos and martial arts books as his main source for learning how to strike when he first started training in MMA. Furthermore, he did not start training martial arts on a regular basis until he moved to Albuquerque, New Mexico after his fight with Daniel Cormier. Before then, he would come down to Jackson-Wink MMA academy only when he had a fight lined up. Otherwise, he was goofing around in the "off-season" back where he lived in New York. Despite all this, Jones was able to hold his own against veteran strikers like Shogun Rua, Quinton Jackson and Lyoto Machida and finished them as well. These facts illustrates how talented of a fighter Jones has been and how much more he can go.
4. Edson Barboza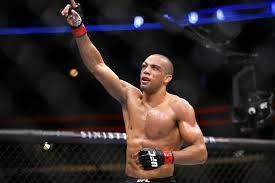 If Anthony Pettis is on this list, then it is only fair Edson Barboza is on it as well. In their matchup against one another, Edson brutalized Pettis' left leg and won the striker vs. striker matchup. Although Barboza has solid boxing skills, it is his kicking ability that shines and separates him from other fighters. He is able to throw kicks well with both legs. Furthermore, he has a diverse range of weapons he can flawlessly throw at his opponents, such as spinning back kick, roundhouse kick, low leg kick, etc. Edson's switch kick is wicked fast when watching it live, which makes it ridiculously even faster for his opponents. Edson kicks are thrown with speed and power and they have no tell for maximum efficiency. Back in 2012, he created a memorable moment for his career when he knocked Terry Etim out cold with a wheel kick, which is also known as the spinning back kick with the heel hitting the opponent. It was quite a scary sight as Terry stiffened up like a board prior to hitting the ground.
3. Conor McGregor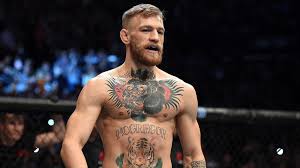 Conor McGregor possesses one of the most dangerous left hand. He snaps his punches at such blinding speed that it catches many of his opponents off guard. Although he is known for having knockout power, the fluidity in his combination is also top notch. In his fight with Eddie Alvarez, Conor's left hand flatlined Eddie. While Eddie was collapsing, Conor was still landing shots. Conor's punches may have created memorable moments for his fans, but many people do not talk enough about his kicking game. He has shown the ability to throw a variety of lethal kicks, such as head kicks and spinning back kicks to the body. Conor demonstrated his kicking abilities effectively against top names like Max Holloway and Chad Mendes. Conor is at his  best when he is marching forward and imposing his will on his opponents. As an open minded fighter that has shown great desire to actively evolve, it will be exciting to see what he will surprise us with next.
2. Jose Aldo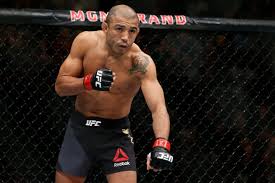 Jose Aldo loves to punish his opponent's lead leg over and over. He maximizes the power in his leg kick by digging his shin bone into the meaty part of the opponent's thigh. The common counter to defend against low kicks is to "check it." When Aldo anticipate his opponent's attempt to do this, he will setup a striking combination that starts with punches and finishes with a low kick when his opponent is in a vulnerable position and unable to check the kick properly. Eventually these leg kicks will add up and the opponent will be limping due to the inability to plant their weight on it. Of course, this only increases Aldo's appetite to throw more and take the opponent's leg out from under them. Frankie Edgar and Urijah Faber are just two fighters that Jose's leg kick caused them to fall flat on their butt. Aldo fans should also be aware of his acuteness for timing his knee strikes. He has used it to knock down and finished three of his opponents, including talented veterans in Chad Mendes and Cub Swanson.
1. Anderson Silva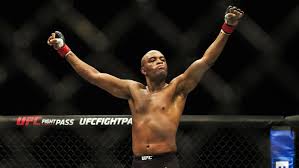 Anderson Silva's striking ability is head and shoulder above every other fighter in history. He is hands down the best counter striker that has ever fought in the UFC. His unbelievable ability to slip punches has made him into almost a mythical creature in the MMA realm. Silva's head movement is not only jaw-dropping to see, but it is the best in MMA. His crazy fast reflexes are a cross between Roy Jones Jr. and Neo from the Matrix. A popular training routine often seen in his training videos has Anderson Silva dodging tennis balls thrown at his head while keeping his back against a wall. This is reminiscent of him purposely backing himself against the cage and daring his opponent to hit him. His masterful ability to striking in the open as well as the talent to dominate his opponent with the Muay Thai clinch will forever cement him in the history books.
Last updated: November 22, 2019