When Daniel Cormier knocked out Stipe Miocic at UFC 226, it threw the upper echelons of the sport wide open.
DC has campaigned at light heavyweight throughout his career with the brand, and he was given little chance by the bookies of overcoming the heavyweight champion, who enjoyed significant height and reach advantages.
But Cormier got the job done in Las Vegas – and in fine style, too – to reinvigorate his career at the rather senior age, as far as the fight game is concerned, of 39.
He then went on to choke out Derrick Lewis at UFC 330; confirmation that, for the time being at least, Cormier sees his future at the heavyweight mark.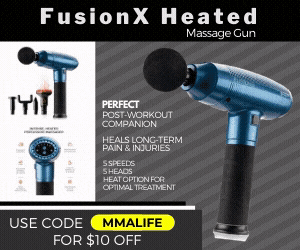 The Beast Incarnate Bears His Teeth
As we know, the UFC is turning into the WWE these days, with pre-fight hype and trash talk now garnering more headlines and column inches than the bouts themselves.
As such, it is little surprise to see the WWE's star and occasional MMA fighter Brock Lesnar make his voice heard after Cormier's landmark win over Miocic.
The man known as the 'Beast Incarnate' entered the octagon to challenge DC, and it appeared as though a contest between the pair would take place at some point in January.
Indeed, the bookmakers have posted odds for a January 31 bout, with Cormier their red-hot favourite; click here for more information on the odds, where Betway have Daniel as -300.00 favourite and offer a matched bonus of up to $100.
But the champion has never publicly confirmed the fight, and with Lesnar rumoured to have signed a new deal with WWE, Cormier appeared to pour cold water on the idea when speaking on the MMA Hour podcast. "As of right now with the Lesnar thing, that's kinda still up in the air," he said.
There are also concerns about the 41-year-old's checkered past, with Lesnar's win over Mark Hunt last time out overturned after he tested positive for the performance-enhancing drug clomiphene.
Cormier went on to suggest his preferred alternative would be a rematch with Miocic.
Jones Stakes His Claim for Famous Trilogy
With multiple drugs offences and suspensions, controversy has a habit of following Jon Jones around.
But credit the 31-year-old, who got himself clean and won the vacant UFC light heavyweight championship via TKO over Alexander Gustafsson on December 30.
Now, 'Bones' has his sights on a third bout with Cormier, in what would be a continuation of one of the sport's most fearsome rivalries.
Jones has twice beaten DC at light heavyweight, but on both occasions, the result was overturned when he failed subsequent drugs testing.
And, so, we have no real idea as to who is the better fighter between these two pound-for-pound legends of the game.
"I know there's a guy who's been calling himself champ-champ, aha!" were Jones' words when interviewed by Joe Rogan after his victory over Gustafsson. "Daddy's home, DC. Prove to the fans you're the champ-champ. Come get a taste. I'm here. Get your belt back."
The pair, who once brawled at a press conference in 2014, have plenty of history to settle.