Five Fighting Styles that Increase the Chances of Winning in MMA
Mixed martial arts (MMA) is one of the world's most popular and competitive combat sports. Fighters in MMA, more broadly, as well as the UFC organization, use a variety of martial arts styles and techniques to attack and defend against their opponents. The fighting style that a fighter chooses can significantly impact their chances of winning. 
This article will discuss five MMA fighting styles that can increase the chances of winning in MMA competitions and the UFC.
Brazilian jiu-jitsu (BJJ)
Brazilian jiu-jitsu is one of the most popular forms of martial arts, focusing on grappling and taking the fight to the ground. It was created in Brazil over 100 years ago by the Gracie family, and has since become one of the world's most popular and effective martial arts styles. BJJ practitioners learn how to take their opponents to the ground and then use a variety of chokes, joint locks, and other techniques to control and defeat them.
BJJ benefits MMA and UFC because it encourages fighters to fight from a position of advantage. When two fighters are on the ground, the fighter with the better BJJ skills can often control the situation and ultimately force their opponent to submit. This is why many of the most successful fighters in the UFC, such as Georges St-Pierre and Demian Maia, have a strong background in BJJ.
Muay Thai
Muay Thai is a popular martial art that originated in Thailand and is known for its powerful strikes and effective use of the elbows and knees. It is often referred to as "the art of eight limbs," because Muay Thai fighters use punches, kicks, elbows, and knees to attack the opponent and knock them out of action. Muay Thai fighters are also trained in clinching, which enables them to close the distance and deliver devastating strikes from close range.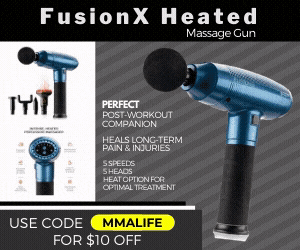 Muay Thai is a particularly effective fighting style in MMA and UFC because it enables fighters to deliver powerful strikes while also defending against them. Many successful UFC fighters, such as Joseph Benavidez and Joanna Jędrzejczyk, have a strong background in Muay Thai and use its techniques to their advantage in the Octagon.
Boxing
Boxing is a form of martial arts that has been around for centuries and is known for its focus on striking with fists. Boxers are trained to deliver powerful punches with speed and accuracy and learn how to defend against punches and counterattacks. Although boxing is often geared towards power and strength, to an extent, the stamina and agility that boxers need can come in very handy.
Boxing is a valuable fighting style in MMA and UFC because it enables fighters to deliver powerful strikes at range and also to defend against them. Many successful UFC fighters, such as Conor McGregor and Holly Holm, have a background in boxing and use its techniques to their advantage in the Octagon. This alone shows how valuable boxing can be, despite significant stylistic differences.
Wrestling
Wrestling is a fighting style that involves grappling and taking an opponent to the ground. Wrestling is a popular form of fighting that can be traced back many thousands of years.There are many different styles of wrestling, including freestyle, Greco-Roman, and recreational, but they all involve throwing, tackles, and holds that aim to control and defeat an opponent via submission. 
Wrestling is massively popular in the world of MMA as it encourages fighters to force their opponent to the ground and fight on their terms, where they're most strong. Famous UFC fighters such as Daniel Cormier and Khabib Nurmagomedov are great examples of successful figures who have used their wrestling style to force submissions on the ground. 
Karate
The history of karate can be traced back to Okinawa, Japan. Karate is known for its striking techniques, such as punches, kicks, and knee strikes. It also incorporates blocking, parrying, and counterattacking techniques to defend against strikes. Karate practitioners are also trained in kata, which are set moves and patterns that can help fighters react to specific attack sequences.
This can be highly beneficial for MMA because it encourages users to show high levels of balance and self-discipline, waiting for specific moments to attack when the opponent shows signs of weakness. Although few current fighters utilize this approach, many of the moves involved are used in conjunction with other fighting styles.