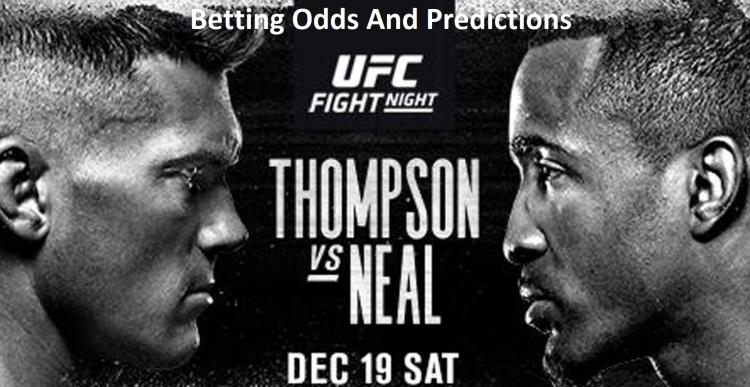 Three months ago, every MMA fan looked forward to UFC Vegas 17. It was the date rising star Khamzat Chimaev was scheduled to test himself against a top challenger in Leon Edwards.
But then the Russian fighter withdrew from the fight for personal reasons and the bout was abandoned. As a result, the UFC tapped 5th-ranked Stephen Thompson to face off with 11th-ranked Geoff Neal.
Who wins in Las Vegas this Saturday? Is it the more experienced but aging point-fighter Stephen "Wonderboy" Thompson? Or the new kid on the blog Geoff "Handz of Steel" Neal?
(more…)
Continue Reading
UFC Vegas 17: Stephen Thompson vs. Geoff Neal Predictions and Betting Odds